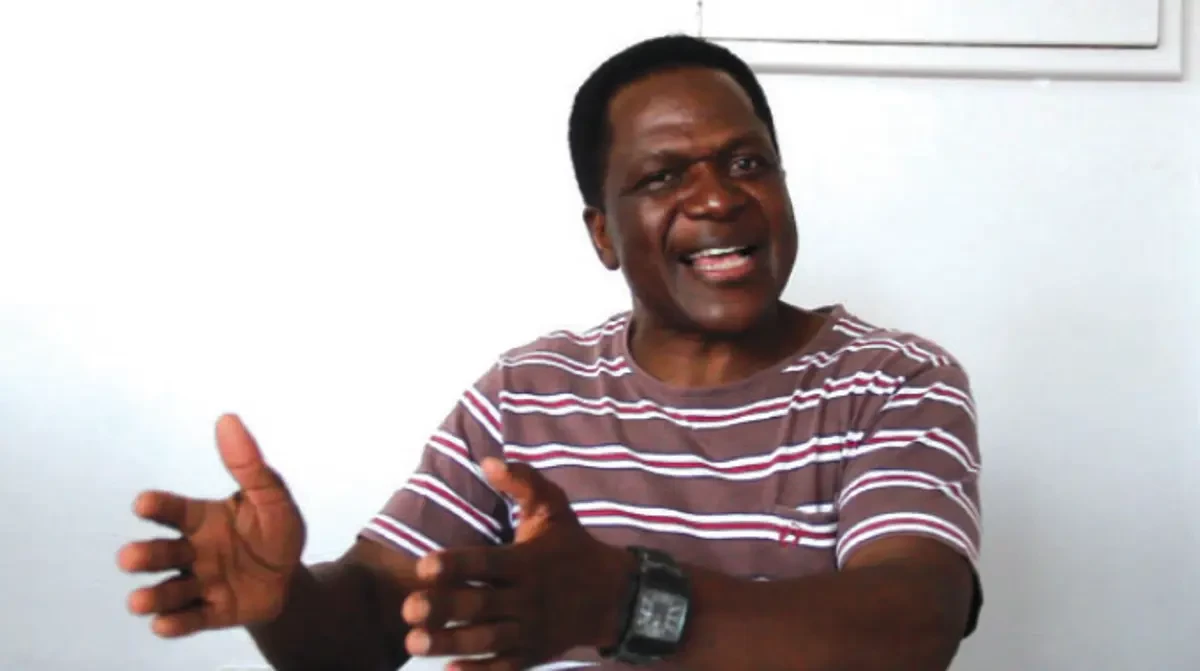 JENAGURU Arts Centre founder and musician Clive Malunga has vented out his anger and described the President Emmerson Mnangagwa-led administration as corrupt, retrogressive and selfish.
Malunga, a war veteran who rose to stardom in the late 1990s through his award-winning song and accompanying video Nesango, made the remarks in writing on his personal website.
Malunga's Nesango video was regarded one of the best directed visuals during the time. The video recreates armed struggle scenes, with Rhodesian forces helicopters descending on guerrillas, horses chasing suspected guerrillas, military vehicles on patrol and liberation fighters' pungwes (vigil meetings) with villagers.
Malunga blasted Mnangagwa for his expensive trips to other countries without developing the same in his own country.
"Mr President Sir (Mnangagwa), it took so much hard work and astute leadership to build the beautiful places you so much wish to visit with your family. Why can't you inspire the development of similar cities here," he said.
Malunga said Zimbabwe is rich in natural resources which only benefit a few.
"We have many natural resources at our disposal which we can use to build Zimbabwe, but all benefits of our resources are channelled to the pockets of a few greedy individuals who operate as a mafia while the majority of Zimbabweans continue to travel a very rough road, littered with hunger, extreme poverty and hopelessness," he said.
Malunga insinuated that the ruling Zanu PF admitted failure when the late and ousted president Robert Mugabe endorsed opposition leader Nelson Chamisa in the 2018 harmonised elections.
"Robert Gabriel Mugabe endorsed Nelson Chamisa to run for office of president, in a way, through its highest office and most respected personality, Zanu (PF) admitted to its failure and endorsed Chamisa for national leadership, this is one of the few things suggested by Zanu (PF) that I can agree with," he said.
The Nesango hitmaker further said that Mnangagwa was running the country as a family business where his family only benefits at the expense of the masses.
"The president of Zimbabwe thinks his ascension to the presidency gives him the right to own the national treasury and national resources. He thinks the people and all the resources of the nation belong to him, his wife, his children and his close friends," he said.
Malunga demanded accountability of the missing US$$15 billion diamond revenue from Chiadzwa.
Mugabe said in March 2016 the country was robbed of the revenue by diamond companies, including joint ventures between Chinese companies and the army, police and intelligence services, whose operations were shielded from public scrutiny.
Specifically, he said Zimbabwe lost US$15 billion from the Marange gem fields, more than 400 kilometres east of the capital. He later expelled the companies and replaced them with a state-owned diamond company.
"The former president said we had lost US$15 billion through corruption in the diamond mining sector but no one was held accountable for it, it is still missing up to this day," Malunga said.
"There are no investigations to find out what exactly happened, such huge amounts could have been used to support the health and education sectors."
Malunga went on to denounce the government's use of freedom fighters to oppress the masses.
"Freedom fighters fought alongside the masses to bring peace and stability to the country, it is the epitome of betrayal if the people who fought for independence are used to suppress the masses by a small group of heartless looters, and Freedom fighters must refuse to be used to oppress the masses" he said.
Follow Sindiso on Twitter @Sindora_ZW
Related Topics