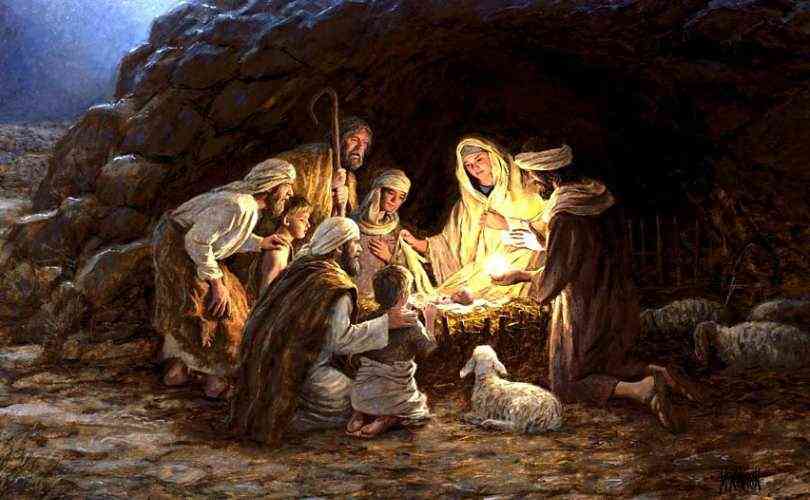 Christmas is one of the world's most popular holidays, celebrated virtually in every nation and it seems the themes of this holiday are the same with slight variations because of differences in cultures and beliefs.
But the story started when God chose a young virgin girl, Mary, to help him fulfil his salvation plan for man.
The man Jesus was born in a humble setting, considering his status. But He did more. He took up even this flesh with one purpose which was to reconcile man back to God.
The Christmas story is about the greatest gift given to man. The Bible declares "For God so loved the world that He gave His Begotten Son," and with this gift he took man's place of punishment and restored man back to his rightful position.
Many who celebrate the Christmas holiday don't even know the purpose of this holiday or the gift that was released for us by Christ Jesus. People have not fully grasped the reason for this holiday and its true meaning.
Christmas has with time developed other figures who have become central figures, but strangely each figure is a symbol of love and giving.
The Christmas season brings families together and heals nations. It is a time when man is at his best and manifests love towards all around.
This holiday also has other central figures like Santa Claus. But the one who is slowly being forgotten is the baby that was born to a virgin. Both individuals are a symbol of love, sharing and sacrifice.
Christmas carries with it hope and brings the best out of every man because a strong sense of hope and an ability to share and give are a part of this amazing season.
Christmas seems to bring the best out of even the worst of people because it carries with it such hope that it touches the hearts of many and inspires them to do something for others, in selfless gestures. The reason man is inspired to these selfless acts during this holiday is because someone came and acted selflessly and that is the man Jesus who walked almost all his life knowing one day he would die and what is sad is that the people he came to die for were the ones that killed him.
The central theme of this holiday is about giving and love, but the reason for this theme is not man's ability to give, but God's gift to man. It seems society wants to write off the true gift of Christmas. As men exchange gifts on this holiday, they share cards which carry messages of love towards each other.
But without Christ's birth, there is no Christmas to be celebrated. Hollywood has produced many films that depict how Christmas was lost when Father Christmas (Santa Claus) failed to deliver a gift before Christmas Day and many have made Santa the central theme of the holiday and the main colour theme of this holiday is now centrally on how Santa dresses. Father Christmas is the best of us as man but even the best of us man could not have accomplished what the Cross accomplished. When we focus on us as men, we miss the true reason for this season. The true joy of Christmas is the salvation that came with the gift that was given, — Jesus Christ. He is the reason for this season. Over 2 000 years ago, God gave men a gift in the form of his Son and this gift was sent to take men's place of sin and act as a sacrifice for men's freedom and liberty.
The joy and the liberty comes from the love of the sacrifice and in such a year where there was so much loss and despair, we need to have a deep understanding of this season so that we can fully benefit from it. Christmas is not just a holiday, but a declaration of God's love for us all. As we celebrate it, may God reveal His Son to the world — the true joy of Christmas.
l Humphrey Mtandwa is an anointed minister of the gospel and teacher of the Word based in South Africa. He has written several books including The Enoch Generation, Truthfulness and Theophany. He blogs at mtandwa.blogspot.com and can be contacted via e-mail or WhatsApp on +27 610286350.
Related Topics