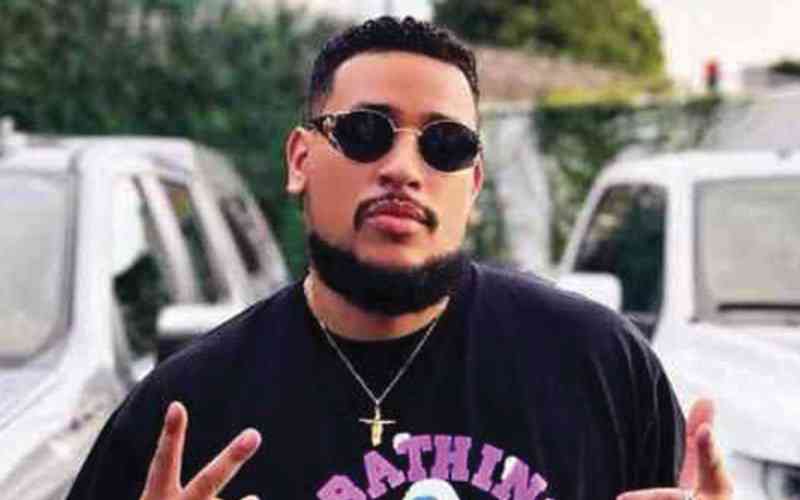 HOFFMAN (2007) gives a classical definition of hybrid warfare by postulating that it incorporates a range of different modes of warfare, including conventional capabilities, irregular tactics and formations, terrorist acts, including indiscriminate violence and coercion, and criminal disorder.
This definition by Hoffman is going to be made use of in this write-up as the paper seeks to untangle and explain the precarious situation in South Africa and the lessons to be learnt by the Southern Africa Development Community (Sadc) at a time when superpower confrontation over the war in Ukraine threatens to cascade into a broader conflict.
South Africa is a country with a population of circa 60 million of whom around 49 million are blacks; five million coloured; 4,6 million whites and 1,5 million being of Indian/Asian origin. The country has a growth rate of around 1,43 %, birth rate of 21 births per 1 000 population and fertility rate of 2032 children born per woman. The country has a Gini coefficient score, as at 2021, of 63 indicating that it has the highest inequality insofar as income distribution is concerned.
The massive inequality gap is exemplified by the fact that the white population of South Africa, despite making up around 8% of the population, control around 73% of commercial agricultural lands. The country has a Gross Domestic Product (GDP) of US$419 billion with a per capita income of US$7 000 as at 2021. The country is a member of BRICS, a grouping of emerging economies that consists of Brazil, Russia, India, China and South Africa.
Together, BRICS countries comprise around 2,9 billion people or roughly 40% of the world's population whilst covering more than a quarter of the world's land area over three continents, and account for more than 25% of global GDP. Two BRICS members, Russia and China are presently engaged in hostilities with the US and allies over Ukraine and Taiwan.
The Russians, under the aegis of the Primakov Doctrine and within the context of irredentism, are presently bogged down in 3rd, 4th, 5th and 6th generation warfare, albeit, simultaneously in Ukraine as the Americans seek to oppose the eradication of the efficacy of the Wolfowitz Doctrine, itself a hegemonic thrust aimed at ensuring that the US retains global hegemony post the demise of the USSR in 1991.
Amidst all this noise, China, the second largest economy in the world, is seeking to unify mainland China with Taiwan under the One-China Policy, a move being vehemently opposed by the West. South Africa has been caught up in these power schisms which then inform the basis of this write up.
On December 13, 2019, the 18th Amendment Bill to Expropriate Land without Compensation and since then, nothing within that context has moved to amend the laws of the Republic of South Africa dealing with expropriation of land without compensation.
Ever since the announcement of the 18th Amendment Bill, anarchy, chaos and disorder has come to define South Africa. Instances of organised crime and violent extremism with serious dosages of vigilantism have hit the country like never before.
Hyper-nationalist entities, evidently having characters pulling strings within the Grey Zone of attribution are emerging. Take for instance the so-called Operation Dudula Movement. This is an extremist entity hiding behind the nationalism narrative to commit blatant acts of terror. The burning to death of a Zimbabwean citizen, Elvis Nyathi, for merely being present in South Africa and working as a gardener gives traction to this logic.
South Africa witnessed unprecedented orgy of violence in the seemingly restive province of KwaZulu-Natal, in 2021. Sectarianism and open evidence of Stockholm Syndrome still linger to this day. Over 300 South Africans lost their lives in this orgy of violence reported by BBC's Andrew Harding to have been "orchestrated" with at least 40 000 businesses being looted, burnt or vandalised.
Vigilante justice between and amongst races, itself a vulnerable fault line in the social structure of South Africa, was rampant. Deployed soldiers could not quickly contain the anarchy whose levels of criminality were reminiscent with Hoffman's attribution of criminal disorder as an attribute for hybrid warfare.
Immediately after the riots on July 22, 2021, Transnet, South African rail, port and pipeline company became a victim of a ransomware cyber-attack. This attack forced Transnet to declare force majeure at several ports in South Africa.
Criminal disorder is the order of the day in South Africa. The levels of criminality have evidently gone beyond the capability of the state. For instance, according to police statistics quoted by Al Jazeera, 7 000 people were murdered in South Africa within a space of three months in 2022.
South Africa is notorious for sex attacks against women and children with kidnappings being reported to have doubled to more than 4 000 in three months between July and September 2022. During the same period carjackings rose 24% to more than 6 000 reported cases.
Assassinations and hit squads are now a norm in the crime-torn country with the latest brutal assassination, execution style, of prominent musician, AKA, being the tip of an iceberg.
Shockingly and according to submissions by TimesLive after interviewing hitmen, the hit job on AKA was professionally executed and probably by someone paid to the tune of R250 000. All this is indicative of general anarchy prevailing in South Africa.
State institutions are notoriously being exposed for being incapable to contain the levels of criminality and other composite threats such as corruption. State entity, Eskom, is being afflicted by allegations of corruption with calls being made for an ad hoc parliamentary committee to look into allegations of corruption happening at the energy behemoth.
A crippling energy crisis is having diabolical consequences on national growth and development at a time the world is exposed to the vagaries of the Russo-West confrontation happening in Ukraine. This war has seen numerous resolutions to condemn Russia being passed yet South Africa has resolutely resisted the temptation to condemn Russia.
At the time of writing, Russia, China and South Africa were conducting naval exchanges which infuriated the US. The US State Department countered these exercises by giving a travel warning to the South Africans that explicitly made reference to threats of protests. These travel warnings are known to have serious consequences on tourism and economic growth and always precede or come associated with the imposition of sanctions. Whilst, at this point in time, sanctions on South Africa remain speculative, the spectre of their imposition remains a real possibility.
Hybrid warfare is prominently waged by both state and non-state actors. The Western template of waging hybrid warfare has been driven by NGOs operating parallel to the aspirations of the target government.
An article by the Centre for Foreign Relations hinted that Washington must realise that nothing tangible is going to come out of relations with the ANC, the ruling party in South Africa. Within the same article, the powerful lobby group suggested that Washington better make use of NGOs in South Africa to force a paradigm shift at the aperture of governance as was the case with CSOs in America that forced Washington to have a rethink on embracing the apartheid policy. The template of using NGOs to drive foreign interests has been seen elsewhere on the African continent and beyond.
Of the 15 African countries that abstained from condemning Russia in the latest UNGA vote, five, South Africa included, are from Sadc. These countries, South Africa, Angola, Zimbabwe, Mozambique and Namibia have one thing in common; they are ruled by former liberation war movements.
These movements robustly pursue pan-African ideals and, at one point or the other, received massive assistance from China and the USSR (predecessor the Russian Federation). This umbilical cord is what has glued them together for a long period of time now. Pan-Arabism was rife and rampant in the Middle East and North Africa prior to the onset of the Arab Spring in 2010. The Arab Spring was clearly engineered by Grey Zone actors who took advantage of Arab cultural homogeneity and the protest potential of the population.
The Bantu cultures in Southern Africa are similar and a potential vulnerability for exploitation by a Grey Zone actor seeking to destabilise the region. Red flags flashing in South Africa at this point in time must not be ignored.
l To be continued next week.
Sapien is a security and trade analyst.
Related Topics