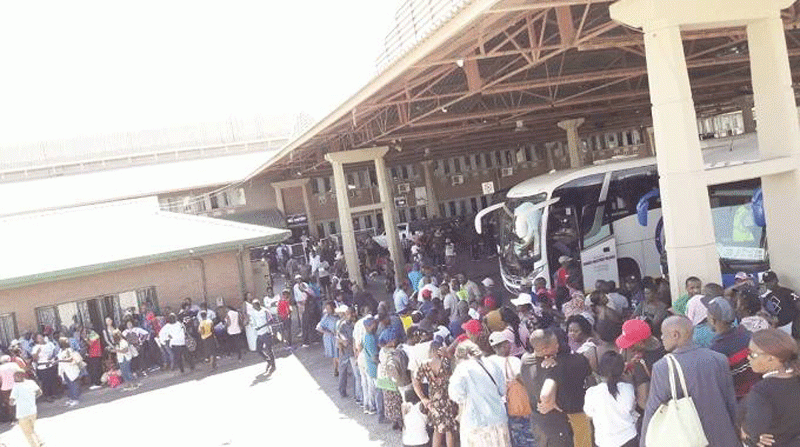 ACCORDING to the United Nations Office for the Co-ordination of Humanitarian Affairs (OCHA)'s Relief Web information portal, "the number of documented migrants within and from the African region has nearly doubled since 2010."
"African migration is being driven by a varied combination of push-pull factors for each country. The primary push factors are conflict, repressive governance and limited economic opportunities," says OCHA, which also indicates that around 21 million documented Africans live in other African countries, some 11 million in Europe, almost five million in the Middle East and more than three million in North America.
This speaks volumes for a continent that is eager to grow into "an integrated, prosperous and peaceful Africa, driven by its own citizens, representing a dynamic force in the international arena."
It disheartens to even imagine how the continent hopes to achieve this given the increasing volumes of migration and the current crop of leaders on the African landmass who seem obsessed by nothing but clinging on to power and ruling "until donkeys grow horns", to quote disgraced former Vice-President Kembo Mohadi.
An apt example that can unquestionably prove that Africa would take forever to attain basic peace and prosperity is Zimbabwe, which is currently heading for elections under a very dark and heavy cloud of political violence, intimidation and intolerance on the back of a dire economic situation.
The economic situation has seen the majority of nationals being reduced to paupers in a land arguably of milk and honey that is, unfortunately, being pillaged by a privileged few.
Events in the past weeks and months in Zimbabwe point to one of Africa's once promising beacon of success that has been reduced to a basket case, whose handlers appear clueless about the continental vision and agenda.
Multiply the state of Zimbabwe's socio-economic and political situation by half of African countries in similar situations and the stark reality of hopeless doom and gloom sticks out like a sore thumb.
To be more precise, how can Zimbabwe and Africa hope to achieve anything when millions of the southern African nation's citizens are migrating, driven by repression and vanishing economic opportunities?
How can Zimbabwe and Africa hope to achieve anything if Zimbabwe is refusing to recognise the vital role its people in the diaspora are playing in propping up its faltering economy by simply allowing them to vote?
How can Zimbabwe and Africa achieve anything if the majority of Zimbabweans at home feel unsafe each time they go for an election?
If truth be told, Africa will never achieve peace and prosperity as long as it harbours and nurtures nations such as Zimbabwe which have so far demonstrated very little to no regard for the welfare of its own citizens.
Under the circumstances, one is justified to dismiss all such organisations as the African Union, the Southern African Development Community, Economic Community of West African States and the East African Community as useless gatherings of self-aggrandising leaders wont on repressing their fellow nationals to perpetuate their stranglehold on power.
Related Topics