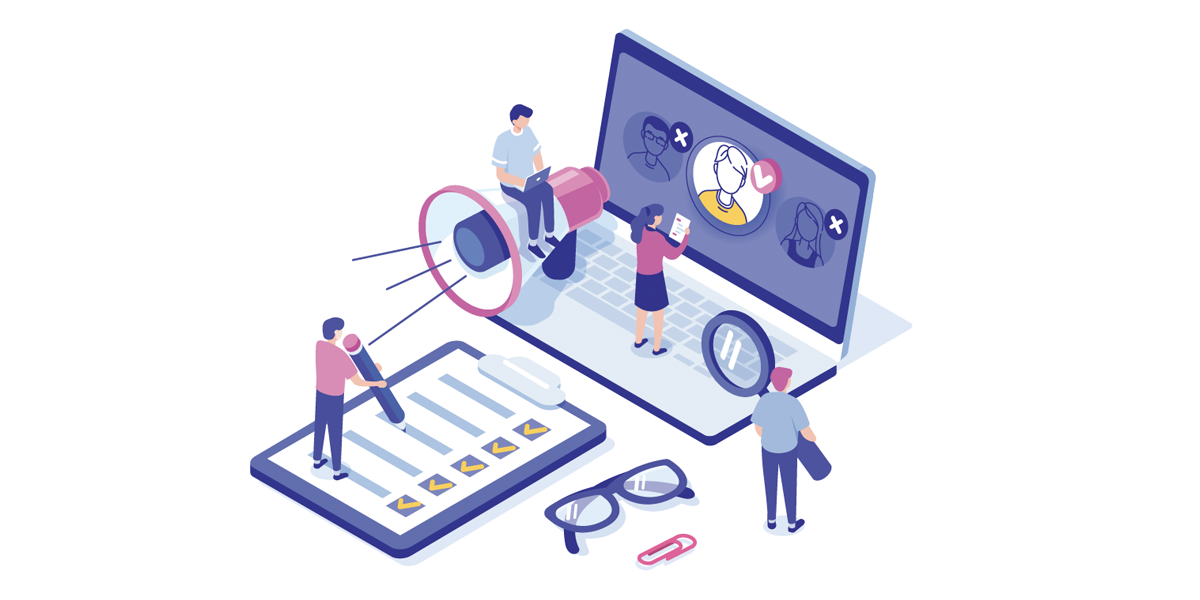 You do not need to be in the United Kingdom to apply for a job in that country. Online there are now professional networking sites and job boards and online applicant systems to apply for a job. Technology has revolutionised recruitment, profoundly changing how employers and recruiters find potential candidates. As technology advances, the process of applying for a job has significantly changed, with the days of handing in paper CV's slowly becoming a thing of the past, in fact within the next two years physical paper submission for a job will be a thing of the past. Companies are re-thinking the different ways in which they handle the job application process and are now looking at how technology is impacting the company's recruitment process.
When looking for a new role, a quick google will lead you to countless job boards offering the opportunity to apply for a range of positions worldwide. With such a large volume of companies and recruitment agencies utilising these online resources, most sites offer the option to safely store your personal data and CVs online. Technology solutions have made it easy to upload multiple versions of your CV. You can submit the most appropriate version for each application. This means employers are not only connected to a wider pool of candidates, they are also more likely to receive tailored applications. Nowadays, it is becoming less acceptable to adopt a "one size fits all" approach to CVs. Instead, most employers now expect candidates to take time editing their CVs so that the most appropriate skills relating to the role are highlighted.
With an unofficial unemployment rate of 94%, more people are browsing and applying for jobs on their mobile devices, most job boards and application forms are now optimised for this platform. For example, services such as 'LinkedIn Apply' allow users to simply read a job description, click apply, and their CV is sent to the company. While this mass accessibility is likely to result in a large pool of applications, there are some potential drawbacks to an increased volume of candidates.
The ease at which people can apply for positions will likely result in a large number of unsuitable candidates applying for positions. If people do not have to fill out lengthy application forms, they are more likely to apply for positions that are not the perfect fit for them. From the candidate's perspective, there is nothing to be lost from applying for a job that they are unsure about or may not have the relevant skills for. They can apply now and really make a decision about it later, resulting in a lot of wasted time for companies. Despite technological advancements offering a great deal of benefits throughout the hiring process, this does not come without drawbacks.
The effect of mass application and CV spamming means that companies are forced to spend a lot of time filtering through a wealth of unsuitable applications. This requires effective communication and the means to follow up with potential candidates in order to contextualise their skills and assess whether their experience is truly relevant when thoroughly explored.
Most organisations are making use of the state of the art AI software to quickly and efficiently analyse CVs and applications.
This sophisticated technology automatically picks out details such as key skills, job history and even whether a candidate is willing to relocate or not. Combining this intelligent software with hands-on training and excellent analytical skills, consultants are equipped with the tools to find the most appropriate candidates for the job.
Technological advancements are a big positive when it comes to finding candidates for new roles, with the reach of job adverts having the potential to be much greater than before. However, in order to manage the vast amount of candidates applying from different platforms, the necessary resources are required.
Recruiting companies are making use of technologies that allow the application process to be revolutionised. Online there are recruitment systems such as Showcaser, which allows clients to view short video clips of candidates answering a series of prepared questions. Showcaser is a system that uses innovative technology that saves time for hiring managers and can also act as a personalised accompaniment to a written CV. There is only so much information you can get from a piece of paper, and Showcaser gives businesses a better idea of who they are dealing with when deciding who should go through to the interview stage.
Technology has widened the net for hiring managers by giving them access to job candidates that live halfway around the world. Not only has technology made international recruiting more appealing, but it has also allowed companies to outsource work based on the skill sets of qualified candidates.
After hiring an international applicant, a company can complete the onboarding process online. Even something as simple as Zoom can help companies conduct interviews online. Companies that rely on technology to conduct business can delegate professional responsibilities to international workers by assigning projects on sites such as Slack, Basecamp and Trello.
This means a new employee living on the other side of the world does not have to "come in to work" in the traditional sense,therefore the current technology changes have reduced the recruitment process to be very simple and basic, reducing the number of recruitment consultancy in the process.
To know more about recruitment technology currently available please call +263772278161 or email chair@zict.org.zw
Mutisi is the CEO of Hansole Investments (Pvt) Ltd. He is the current chairperson of Zimbabwe Information & Communication Technology, a division of Zimbabwe Institution of Engineers.
Related Topics