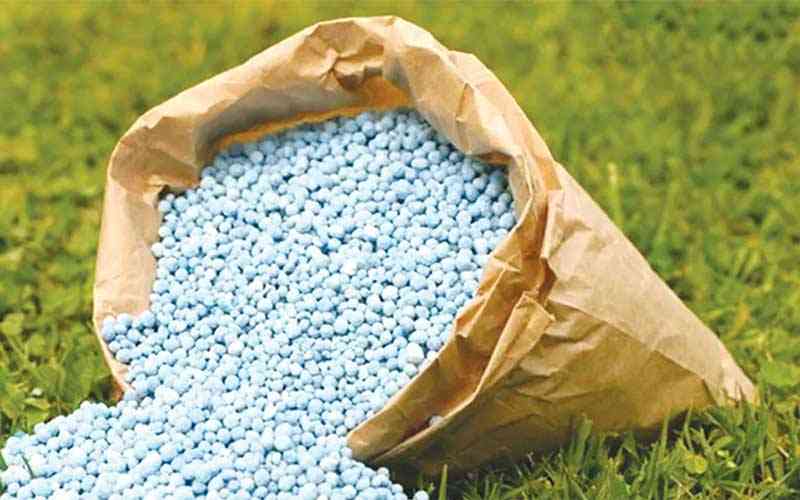 THE Russia-Ukraine war has had a significant impact on the supply of fertiliser raw materials, creating a shortage and leading to all-time-high price increases of over 100%.
Zimbabwe which imports 70% of the three fertiliser types used for farming has not been spared from this global fertiliser supply glitch and the current farming season risks suffering a stillbirth due to constrained supply as well as exorbitant prices. Farmers are already on the cusp of counting losses due to the rising shortages on the market coupled with a pricing that has seen several farmers opting for organic means like cattle manure.
Currently, a 50 kg bag of Ammonium Nitrate (AN) fertiliser is selling for US$60 while compound D is selling for US$35. This pricing structure looking at the maize producer prices has proven to be out of reach for many.
The government in December last year announced pre-planting producer prices for the present summer cropping season in US dollars. Maize was set at US$335/tonne.
It is paramount to note that not all farmers in the country are relying on government agricultural schemes and in some instances for those benefiting, there have been delays in the delivery of the inputs.
This pushes farmers to look for alternative ways of securing inputs but the pricing and sometimes subdued availability have made farming in Zimbabwe an expensive business.
If the situation is not urgently addressed with a sustainable solution, the country is once again headed for a poor harvest.
Lands and Agriculture minister Anxious Masuka recently said the government was expecting more deliveries of AN fertiliser.
"Government is expecting 80 000 metric tonnes of ammonium nitrate. We have so far received 43 000 metric tonnes and we are hurrying the importation of AN. We are also activating the local supply, and so I expect that there will be an accelerated delivery of AN here in four or five days of the additional AN that is required," Masuka said.
The mere importation of fertiliser into the country is not enough when the country boasts of facilities that can manufacture fertilisers.
Kwekwe-based Sable Chemicals a manufacturer of AN has been a recipient of massive government support but the country has failed continuously to get the fruits hence opting for imports.
On the other hand, Chemplex Corporation through its subsidiaries, Zimphos has failed to satisfy the market despite investments made through the Reserve Bank of Zimbabwe. Therefore, it is disastrous for the country to continue on the import model in terms of fertiliser considering that global glitches like the Russia-Ukraine war are always possibilities.
The government needs to come up with a proper plan to avert this fertiliser crisis by opening up the sector for investors. Zimbabwe is an agriculture-based economy and investors would rush to invest only if a conducive environment is created.
Much needs to be done and the government is sleeping on the wheel.
Related Topics