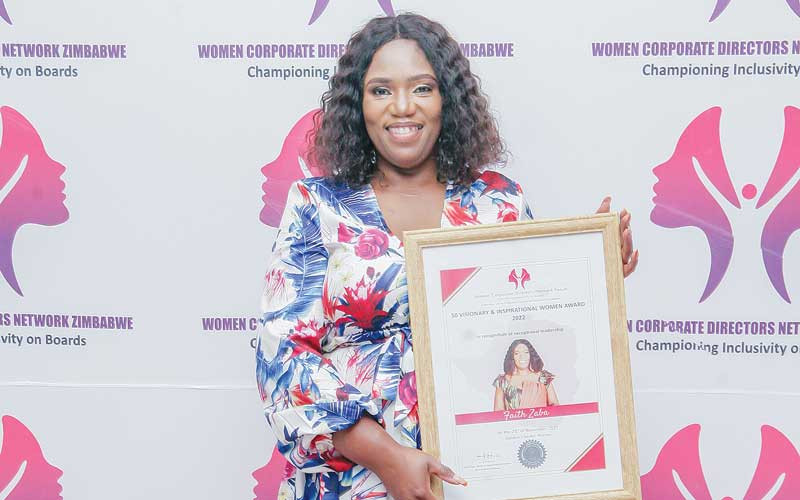 AS Zimbabwe faces yet another harmonised election in about six to seven months, there are many questions lingering on our minds. These are around how to make electoral campaigns peaceful — free of violence, fair campaign, voting and outcomes that respect the will of the people. After all elections are about the voice of the people — vox populi.
This entails earnest preparations by political parties for the make or break 2023 plebiscite, where voters choose three candidates — councillors, legislators and the President. It can also be a golden chance for parties to reroute their campaign strategies.
Anxiety is already gripping the nation. But why are so many Zimbabweans stressed and fearful during this election campaign period? From last year, there were reports of political violence and this is likely to intensify as the elections draw closer. No doubt, it is going to get worse unless political leaders take a stance of zero tolerance to political violence.
Political leaders need to refrain from violence and hate messages. They should always urge their supporters to maintain peace.
The police need a mind-set shift and shun selective application of the law. It will not be easy because Zimbabwe is highly polarised. According to a Heal Zimbabwe Trust report of September 2021 titled Political Polarisation: Has Zimbabwe Found the remedy?, polarisation is one of the growing conflicts perpetuating factor that is negatively affecting peace and social cohesion.
"Zimbabweans are evidently divided over politics such that today, decisions made in government ministries, departments and agencies including service delivery institutions as well as non-government institutions including churches, burial societies and village development committees are polarised," reads the report in part.
To understand why we are such a bitterly divided nation, we need to understand our political history. The country has been stuck in this destructive vicious circle for many years. Almost every election in Zimbabwe since 1980 has been marred by political violence, both intra and inter-party.
The state has also perpetuated it by deploying the security apparatus to brutally deal with opposition political parties.
But as we enter 2023 with the main political parties, Zanu PF and Citizens Coalition for Change (CCC) embarking on campaigns, there is need for a paradigm shift in the way we conduct ourselves.
Tolerance
Tolerance is important because it promotes cohesiveness, peace, stability, good governance and a happy society. Political tolerance is citizens' willingness to respect the rights of and liberties of others whose opinions and practices differ from their own. It is the bedrock of a democratic society. It is about time we stop being retrogressive.
Journalists' conduct
These coming elections should be issued based. As journalists, we should also change the way we report political campaigns. We must stop parroting nonsense spewed by politicians. Journalists should be challenging all political leaders and asking them what it is that they are bringing to the table.
Zimbabweans are tired of ancient politicking, characterised by rhetoric. We should not allow them to get away with the usual political rhetoric. The question that we should be asking is the "how". As journalists, we should make every one of them more accountable. We want clear strategies and roadmaps from the political parties.
Voting demography
Political parties should be selling their vision to entice old and new voters. They have a challenge to lure the youths to the voting booths. Between 2018 and now, there are millions of young Zimbabweans who have become legible to vote but are not registered. Political parties should be enticing these new young voters to want to participate in the elections.
The youth cannot be ignored in the election because they make up more than 60% of the population.
As human rights lawyer Musa Kika stated in December in an article published in the Zimbabwe Independent: "There is a significant depoliticised constituency of eligible voters that does not vote. This group is depoliticised and must be politicised and activated to participate in national civic duty".
The Afrobarometer Zimbabwe Round 9 Survey in 2021 found that nearly half (49,8%) of Zimbabweans would not vote, and did not know, or would not say who they would vote for.
The issue of voter apathy has characterised elections in Zimbabwe. This points to the need for extensive voter education campaigns to mobile the electorate to vote in the 2023 elections.
Political parties need to get the electorate excited enough to want to participate in the 2023 elections.
Political leaders have to re-energise their supporters and generate a lot of hype among potential voters. The campaigns and messaging should be packaged in a manner that draws the youths, given that Zimbabwe Electoral Commission (Zec) statistics show that 60% of the plus 5,5 million registered voters are aged between 18 and 40. Successful candidates in the three polls must persuade voters that they deserve their individual votes.
The electorate expects concrete and realistic propositions from the political leaders, especially towards improving livelihoods. Critical issues that they need to address include the provision of electricity, good roads, decent jobs, affordable healthcare and housing, as well as education. People need new and better public service delivery models. Zimbabweans do not want to hear fairy tales.
As we enter six months of extensive electioneering, political parties must be reminded that the electorate yearn for politicians who address matters concerning how government intends to rejuvenate the state of the economy and infrastructural development.
To lure potential voters to the ballot boxes, politicians should articulate key policy issues so that they become electable. Failing to do so will only result in another low voter turnout in 2023.
The government also needs to expeditiously implement electoral reforms, as these contribute to a more credible electoral process. The country cannot afford another disputed election.
These include cleaning the voters roll, demilitarising Zec, electoral and media reforms to level the political playing field.
For the country to move forward and realise its potential, I re-affirm we need a total transformation in the manner in which we conduct ourselves and the election. Zimbabweans please do not allow yourselves to be used as political thugs.
It is my hope and prayer that this year's election will provide a positive turning point for refocusing, rebuilding, revamping and repositioning our beautiful nation.
On behalf of the ZimInd team, I would like to wish you all a prosperous 2023.
Related Topics