One of the most prominent alternatives to TikTok is Instagram Reels, alongside YouTube Shorts. With its extensive collection of augmented reality (AR) effects, funny stickers, and reliable selection of music and lip-syncing films, Reels offers practically everything needed to be a popular choice among artists and those interested in experimenting with short-form movies.
So whether you're a beginner or just looking for a few strategies to up your Instagram Reels game, you'll find something useful here.
Dive Into The Action
If you want to enhance your social network and establish real interactions with your fans, sharing behind-the-scenes material about your company on Reels is a great way to do so. For example, you may use a Reel to highlight your company's culture, share the process of creating a new product, or introduce your colleagues to the world.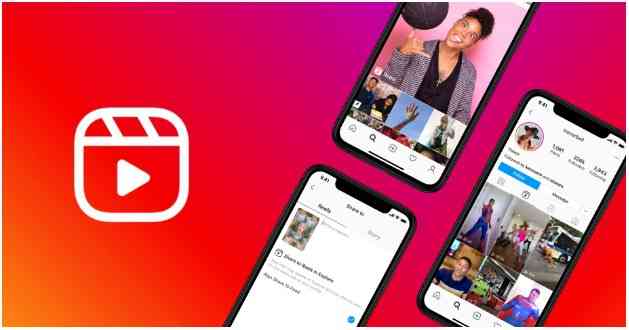 Moreover, you don't have to worry about planning and storyboarding an in-depth film since Reels are limited to 30 seconds. All you need is a quick, entertaining montage accompanied by music and some basic effects.
Dimensions
Reels are videos played in a vertical orientation and are meant to replace the whole mobile viewing experience. To prevent awkward cropping or blank spaces, they should have a 9:16 aspect ratio.
Reels may be made from any existing video, but it's important to consider if the shots still work or if you can insert text centrally to make the movie perform better in a vertical arrangement.
Add A Shopping Option
Businesses in the e-commerce industry will be ecstatic to hear that reels may now be shopped. Corporations may now immediately display items and identify them using keywords. Then, customers may buy directly from the Reel with a few clicks. To get more information, store it for later, and buy it, they need to click the "View Products" button.
Innovate Augmented Reality Filters
We may use augmented reality, AR filters, to superimpose computer-generated visuals on our real-world surroundings. Such filters, like the "sunglasses" filter that superimposes a pair of shades over your original photo, are applied to either the background or foreground of your original shot.
Previously, you were limited to the filters already in the IG impacts when making and adding them to your stories. Could you make your version of it now?
Make A Strategy
Instagram reels only have 15 seconds, so make every second count. Use the timer function to monitor how much time you spend on each video. Successful reels are those that successfully combine the three elements of entertainment, information, and participation. You should provide a brief introduction or hook in the first two minutes to get people interested. Then, put together a short video using three or four segments to the point. It's possible to edit the recording by including text or stickers afterward.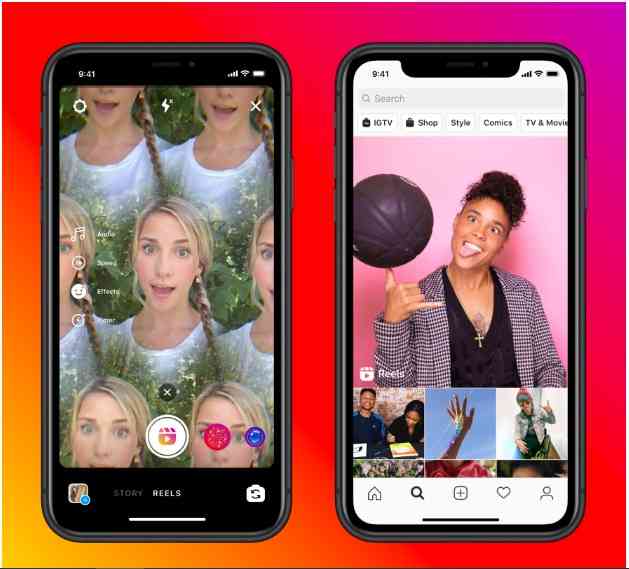 Instagram highlights entertaining, original, and well-organized reels that do well. Try new things, mix and match concepts, and think creatively. Allow your viewers to understand you better and experience your unique personality in your reels. Show your followers that you're having a good time, and they'll be more likely to return to your posts to check out what else you've been up to.
Time Your Actions Properly
Timing is everything. Therefore, you shouldn't pass up any opportunity to hone your skills to the finest degree. Set a timer before you begin. Then, to change the timer from 3 seconds to 10 seconds, just hit the little button beside the countdown. Select "Set Timer" after that.
Be Sure To Keep The Camera Equipment Near You
One alternative is maintaining everything to the right, while others prefer switching to the left. That's presumably why Instagram Reels lets you switch the camera bar to the left or right side of the screen. While recording a reel, choose the left and right-hand options by tapping the settings button in the upper left corner of a computer screen. The default placement of the creative tools is on the left. If you're going to make Instagram reels, We believe you need to know this.
Keep Up With The Times, But As A Forerunner
You should follow the newest fads to remain relevant, but you should also bring something unique to the table every time. Add some offbeat humor, a sardonic grin, or a childlike expression for some extra attention-getting flair.
When a song or appearance becomes popular, many others try to emulate it until it becomes tedious. Others who catch on to a trend first with a flawless performance usually get the most acclaim, while those who follow the trend are often overlooked. Being the first to implement the idea or giving it a unique twist will make it stand out.
Conclusion
Although Reels are simple to create when compared to Instagram Videos, they need significant time, energy, and originality to become popular. It must be made so that people cannot look
Related Topics