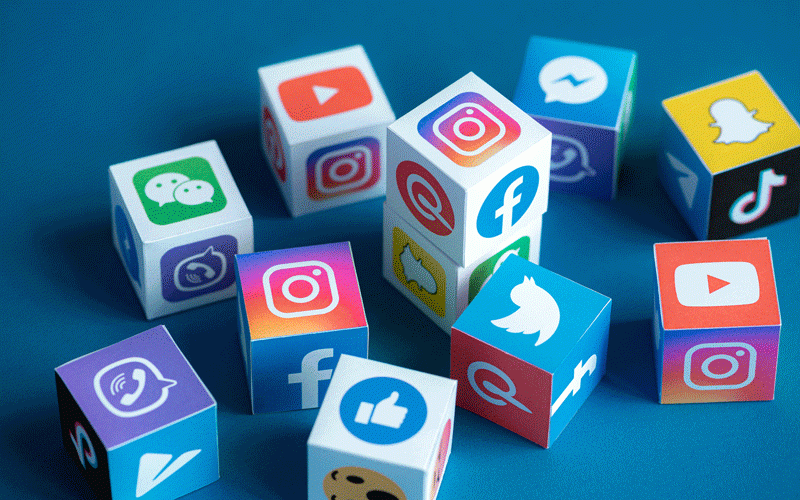 AS the country gravitates towards the August 2023 harmonised elections, one thing that keeps coming to most people's minds is: what role will social media play? Will social media play a positive or negative role? Will social media be used to inform, mobilise, conscientise and energise the social base? Will it be harnessed to promote hate speech, divisive politics, propaganda, mis/disinformation and surveillance?
All these questions are appropriate in a context where elections have been reduced to winner-take-all contests. There is no denying that social media has now become part of the political communication landscape. Since the roll-out of 3G technology in August 2009, the country has witnessed tremendous growth in terms of internet and social media penetration rates. Recent statistics suggest that at least 55,7% of Zimbabweans have access to the internet. Most of the internet access in the country is through mobile internet packages.
This means that the mobile phone constitutes one of the crucial infrastructures of communication and information dissemination. It is a critical instrument of internet and social media connection. While short message services (SMS) has since been supplanted by chat messages, it is important to note that creatively devising ways to reach the electorate through their mobile phones is one of the potent weapons in the hands of political parties and politicians. Although the Data Protection Act of December 2021 criminalises the sharing of phone records with political parties and candidates, bulk SMSes have the potential of reaching the electorate through granular micro-targeting.
Although the cost of internet and social media data bundles is relatively expensive when compared to neighbouring countries, millions of Zimbabweans have some kind of access. This follows that besides investing a lot of financial and human resources on rallies, door-to-door campaigns, and community meetings, political parties and candidates have to think without the box. They need to come up with relatable and interactive social media campaigns. Unfortunately, over the last decade, very few political parties and candidates have managed to implement sophisticated and data-driven social media campaigns. Most political parties and candidates have continued to use social media as if its analogue media where you dump content and expect magical results to trickle in.
Social media is a different beast. It has a different architecture. It is based on different interactions. It has its own language and rules of netiquette. It has its own social hierarchies and modes of political speech. It is not only premised on rational political discussions. Although there is content moderation, most of the interactions and posts have little or no gatekeeping. This means that political parties and candidates have to master the rules of the social media jungle. They have to know what to say, when to say and how to say it. They have to know the language of the platform. Each platform has own unique linguistic features. There are word limits on some social media platforms. Some media platforms allow algorithms to determine the flow of information and communication. This means that some content is engineered to go viral while other types of content are down ranked. The up ranking and down ranking of content affects effective political communication. Political parties and candidates need to understand the back end and the front end of social media platforms. Otherwise, campaigning on social media can be like shooting in the dark. Savvy political communicators understand the importance of gaming the algorithms and navigating the community standards guidelines of social media platforms.
Political parties and candidates need to know the kind of content that people consume and interact with on a daily basis. They need to know that social media is based on social stratification. It reflects societal classes and social cleavages. Twitter is predominantly used by the intelligentsia, professional, middle class, diaspora and urbanites. In football parlance, Twitter is the "Champions League" of social media in the country. It is not used by every Tom and Dick. There is a certain kind of decorum which is expected on Twitter when compared to other social media platforms. It is a space where political discussions are often based on rationality, carnivalesque, and emotionality. In this space, interlocutors take no prisoners. Nothing is out of bounds. In Zimbabwe, Twitter is dominated by organic and public intellectuals. It is also dominated by celebrity journalists and politicians. There are a lot of political influencers on Twitter that can easily be recruited
Related Topics