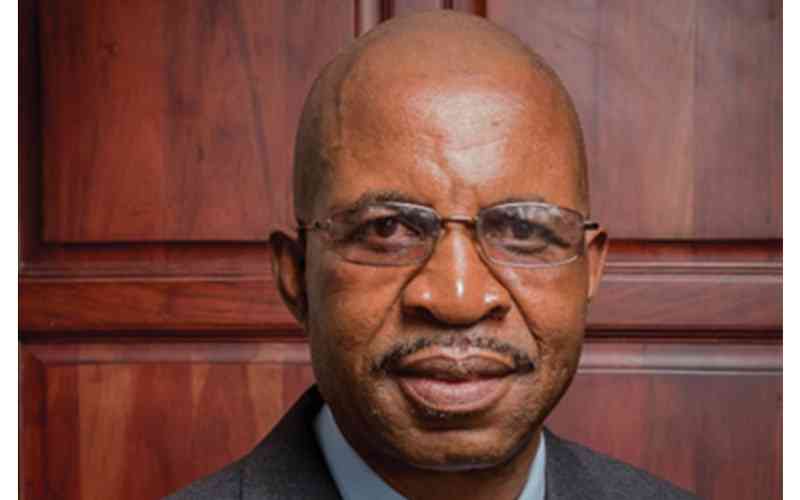 GOOD day President Emmerson Mnangagwa,
Your Excellency, as I see it, time is running out for you to demonstrate patriotism. As we countdown to the harmonised elections, probity bids you to prioritise the interests of the country ahead of your own.
Methinks the apt revolutionary act which will amply showcase your life of sacrifice, is to step down from the Presidency. It is time you reconciled yourself with the verity that both government and Zanu PF are hamstrung by want of leadership renewal.
It is time the young generation stepped to the fore to determine its destiny. With all due respect, it is time the entire old guard excused itself from the mantle and energy sapping demands of active deliberations in public affairs. It is indeed time they eased into the twilight of their second childhood, free from controversies of public office.
Your Excellency, it is counterproductive to bank on an octogenarian to be abreast with such issues as the forth industrial revolution. Duly, it is my fervent conviction that the aged are indeed tired and ought to retire.
It was exemplary that despite his international acclaim, President Nelson Mandela retired at the end of his first term. He could have gone beyond the second term. He enjoyed massive support and approval from South Africans and the world at large. Yet, he nonetheless resigned.
He was true to his statement: "I have fought white domination, and I have fought black domination. I have cherished the ideal of a democratic and free society in which all persons live together in harmony and with equal opportunities."
Mandela resigned with his dignity intact, even as the ideal he vowed to live for and achieve, or die for, had not yet been realised. He passed the baton voluntarily, without coercion. His humility is worth emulation.
Your Excellency, your predecessor the late former President Robert Mugabe paid dearly for defying forces of nature. He was ultimately deposed in a military orchestrated succession. His ouster is a dark chapter in the history of the country which has pertinent lessons and must not be repeated.
It struck me as buffoonery that the Zanu PF congress held last year was oblivious of the tainted party history when it nominated you. It went against the presage of renowned poet, Maya Angelou who said: "History, despite its wrenching pain, cannot be unlived, but, if faced with courage, need not be lived again." Duly, the courage to flag you down is urgently needed.
Your Excellency, Zimbabwe is crying out for civility. She is stifled for ambience. She longs for harmony and prosperity. Her desperation for a turnaround strategy, which can only be implemented by a leader who is free of the political dogma and culture of the bygone era, is conspicuous.
There is an urgent need for citizenry to embark on a course towards easing of tensions.
It is long overdue for Zimbabwe to implement intentional eradication of hostilities. It must be borne in mind that notwithstanding our diversity, we are a citizenry of the same country. Consequently, we must strive for dialogue and co-existence.
Your Excellency, politics of attrition must cease to define us. We have been held back from development for too long a time by political polarisation. It is time we re-engineered our approach to governance. It is imperative to abandon hardline politics.
Methinks the culture of holding fast to uncompromising agendas must be discarded. It was precisely because of polarisation that the Head of Commonwealth assessment team that was here last year implored Zimbabweans to find each other.
Your Excellency, prospects of credible, free and fair harmonised elections are fading with each passing day. Given the frequency of politically-motivated violence and State institution partisanship, the atmosphere is basically toxic.
With the Zimbabwe Electoral Commission, to mention but only one State institution, conducting itself stubbornly, in a manner that throws enjoyment of democracy into question, as I see it, the harmonised elections are destined to a farce, bereft of credibility.
Pleas for the United Nations to monitor the harmonised elections are indications of a troubled nation characterised by successive ill-fated elections.
A report by the Zimbabwe Human Rights Monitoring Platform titled: National Election Watch Report, is laden with lamentations.
Related Topics