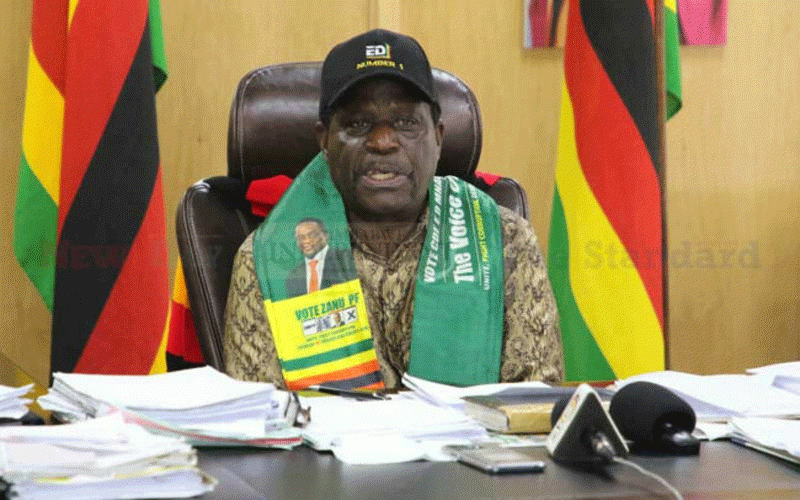 SEVERAL ruling Zanu PF heavyweights bit the dust in the party's primary elections held last weekend.
The polls were held to elect candidates to represent the ruling partry in general elections expected in August this year. Shocking results announced by Zanu PF national political commissar Mike Bimha this week showed ambitious "young turks" making inroads, in a major shift to tradition.
The results also showed that the list of sitting legislators who fell by the wayside grew.
An important thing to note is that this week's results were a wake-up call for politicians that being lazy and deceptive is no longer a sustainable tool to trick the electorate. Voting patterns have changed, in line with current demographics, posing serious headaches to politicians.
Zanu PF chairman for Manicaland province Mike Madiro lost to Admire Mahachi, an upcoming politician, in the race to represent the party in Mutare North constituency.
Former MDC Alliance heavyweight Tongai Mathutu, who was allowed to stand in the Zanu PF primaries, lost to Sheila Chikomo in Mwenezi East, while Elias Musakwa was beaten by Natiso Makusha in Bikita West. In Zvimba West, Mercy Dinha defeated Justice Minister Ziyambi Ziyambi.
Other heavyweights who lost included Mashonaland West chairman Mary Mliswa-Chikoka and Dexter Nduna in Chegutu West. Joseph Chinotimba lost in Buhera, while industry minister Sekai Nzenza flopped in Chikomba. This should be a wake-up for politicians who have in the past capitalised on gullible voters. Today, technology has empowered voters.
They are making more informed decisions, dissecting issues outside cheap propaganda. Bread and butter issues are taking precedence over empty pronunciations and promises. Today's electorate has access to channels that enable them to follow how their MPs perform, and decide whether to retain them or not.
Some MPS like Phillip Chiyangwa in Zvimba South were accused of being mute in Parliament. They fell by the wayside.
In Mazowe, Campion Mugweni suffered defeat after accusations that in five years, he failed to make any meaningful contributions.
The electorate is no longer as gullible as before, when they only relied on channels like the Zimbabwe Broadcasting Corporation as their source of information.
Social media has provided an alternative platform for communication, and politicians who saw their dreams falter in last week's polls should take note.
The internet is now all over, including in rural areas.
Therefore, those who can't deliver must know that they are digging their own political graves as the political terrain has tilted. In the past, politicians waited until voting time to deliver a few goodies to a desperate electorate in exchange for votes.
As soon as they secured their seats which some mistook for a fresh mandate to loot public resources, they would varnish, only return during another election season.
This is no longer the case. It is high noon for those politicians.
Incoming MPs should take note.
Related Topics