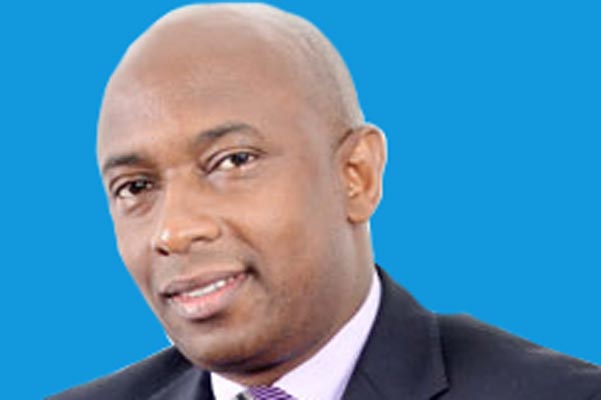 By Doug Mamvura It is almost impossible to share the message of God's grace without getting resistance especially from those of us are so focused on works or law.
Paul faced the same resistance and most people think, when you are talking about grace you are encouraging them to sin. Paul covers this very well in Romans 6. His Grace comes from His love for us and most believers are yet to fully understand God's love.
God, because of His love and Grace, has already provided al things that pertain to life and godliness to us (2 Peter 1:3).
God's love for us is based on Him being love (1 John 4:8), not on our being lovable. That's wonderful news that most Christians and people in the world have not heard. Most people think that they have to do something to earn God's favour; therefore, not many people have much hope of ever measuring up.
The Gospel, as it is being presented today, actually drives people away from the Lord. Instead of telling people what the Lord has done for them, people preach about what we must do for the Lord. Many people are told that God's acceptance and favor are conditional, based on them measuring up to His standard. This is not the truth. God's true nature and love have not been accurately portrayed.
The only thing that God demands of us is faith in the atoning work of Jesus Christ. This is such a radical truth that evokes such a response of love from us that the rest of the Christian life is nothing but a response to what Christ has done for us, not an effort to get Christ to respond to us.
The Apostle Paul is the one who really brought this truth to light. Jesus demonstrated the grace of God as no one ever had before, but the Apostle Paul is the one the Lord used to give an understanding of this truth in Scripture. Paul shocked the religious people of his day by proclaiming justification apart from performance. The religious leaders couldn't comprehend this. How could they control people if they couldn't demand performance in exchange for God's blessing? What would make the people do the right things?
Paul's answer to these questions was that their love for God would compel them to live holier accidentally than they ever did on purpose. Love is a greater motivator than fear of punishment or rejection; however, the leaders of Paul's day and the majority of the religious leaders today have totally rejected these claims.
It is commonly preached that God withdraws from us when we do wrong and draws closer as we do better. That is just another way of saying that He gives us what we deserve.
Of course, none of us really deserve anything from the Lord, so there must be a little bit of grace mixed with our performance to make this palatable to the masses. In Romans, Paul makes it clear that this theory is false. Romans 11:6 says that it's either all grace or all works, but not a mixture of the two. We are either acceptable to God based on what we do or on what our Lord Jesus Christ did for us — not a combination of the two. It has to be one way or the other.
The deadliest weapon against the true Gospel is not a total denial of its claims but an addition of other terms or conditions to the only thing that Jesus demanded: faith. Faith in Jesus plus nothing equals total victory. Faith in Jesus plus anything else equals failure. Our faith in Jesus alone is the key to experiencing all of God's best.
This was the whole thrust of Paul's teaching in his letter to the Galatians. The Christians in Galatia had received Christ as their Lord through Paul's ministry and were genuinely saved, but legalistic Jews convinced them that faith in Jesus alone wasn't enough to be in right standing with God. They were also told that they needed to live holy, according to the Jewish standard of holiness, or they would be lost. Paul attacked that doctrine with a vengeance.
The book of Galatians is one of the hardest hitting books in the Bible. Paul doesn't mince any words. He tells it like it is, in almost brutal terms. He didn't do this to hurt the Galatians but because of his great love for them.
He considered this truth of the grace of God to be the heart and soul of the Gospel; therefore, any compromising on this issue was unacceptable. There is no true salvation apart from absolute faith in Christ alone. It was Paul's great love for the Galatians that compelled him to invoke curses on any who would pervert the Gospel.
The book of Ephesians is a much gentler letter, but it proclaims the same great truths. Paul starts this letter with a prayer for the Ephesians, that they would receive wisdom and revelation in the knowledge of what they have in Christ. We have already been given everything in Christ. Why should we try and work for something that we already have? That doesn't make sense. It's just a matter of believing and receiving, not working and earning.
In Ephesians, Paul reveals that we are saved by grace through faith and not of ourselves. He also reveals that experiencing the love of God will fill us completely with all the fullness of God. If we aren't experiencing the fullness of God in our lives, then we aren't experiencing God's love in its entirety. The unconditional love of God is the key. Actions are a byproduct of love, not the other way around.
Paul didn't promote ungodly living. He promoted a relationship with the Lord independent of our worthiness. Once an individual comes into relationship with the Lord by faith alone, it becomes the nature of that person to live holy as love becomes the motivator.
In the book of Ephesians, Paul exhorts the Ephesians to live holy, but from the positive motivation of love instead of the negative motivation of punishment that is so common today.
The book of Philippians gives tremendous insight into the personal life of the Apostle Paul. This letter was written to Paul's biggest supporters and some of his best friends in the ministry. He praised God for their partnership in the Gospel, and he bared his heart to them.
He revealed that he was not only willing to die for the sake of Christ, but he was actually looking forward to doing so. He was actually in a struggle as to whether he should stay in this world so he could preach the Gospel or just go on to be with the Lord, which he would much rather do.
How could Paul say such things? How can a person reach a point to where their own life is not the most important thing to them? Paul gives the answers to these questions to his friends in Philippi. He learned how to be content. It didn't come naturally. He chose to be the way he was. The key was that he had died. You can't threaten, intimidate, or kill a dead man. Paul was dead to himself and alive to God.
How did this happen? It was through the love of God. Paul had such a revelation of the unconditional love of God that it caused him to die to himself and to all his own desires. The love of Christ constrained him to live the way he did.
No law could ever do that. No rule or regulation is worth dying for. It was the personal relationship he had with the living Lord Jesus Christ that caused him to count all of his accomplishments as dung in comparison.
In the book of Colossians, Paul reminds the believers in Colosse that they have already been made worthy to partake of the inheritance Christ bought for them.
They've already been placed in Christ's kingdom and are heirs to all His benefits. Understanding this is the foundation of faith. All the deception that the enemy uses against us violates this fundamental principle. Understanding our completeness in Christ as a total work of grace voids the power of the devil.
The only real power the devil ever had against us was our sins. They have been dealt with through the atoning work of Christ. 
Dr Doug Mamvura is a graduate of Charis Bible School. Feedback: [email protected] or Twitter @dougmamvura
Related Topics