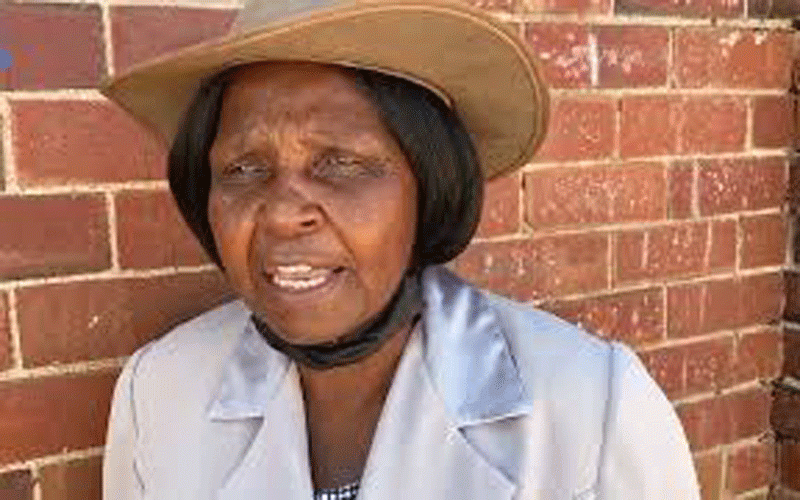 ZANU PF politburo member Molly Mpofu has castigated fellow ruling party officials in government for failing to confer befitting national hero status to the late Zipra war veteran David Moyo, who was one of the pioneers of the country's liberation struggle.
The late Moyo was young brother to Zapu founding chairperson, Jason Ziyaphapha Moyo. He was conferred provincial hero status and buried on Sunday at the Nkulumane Provincial Heroes Acre.
Speaking during his burial, Mpofu lamented unfair treatment being given to the Zipra war veterans.
"We take note of the anger over the manner in which our brothers and sisters are being treated. We tried our best to ask for a befitting hero status for our brother. If you are an orphan, you are given sadza without relish. We should not fear to tell the truth," Mpofu said.
She said, despite being denied national hero status, Moyo got a befitting burial at Nkulumane Provincial Heroes' Acre where he was buried among other fallen Zipra cadres whom he commanded during the liberation struggle.
"President Emmerson Mnangagwa told me and the Minister of State for Bulawayo Province that he needed Moyo's recommendation letter as soon as possible, and we did that. We thought the letter was going to be made available during the politburo meeting so that we could defend it ourselves, but it never came out until the meeting was over," Mpofu said.
"I am not apologetic to say that some of the people that lie at the National Heroes Acre do not deserve it."
She encouraged other ex-Zipra cadres such as Tshinga Dube to declare before they die that they must not be buried at the national shrine but at Nkulumane where their fellow cadres are buried.
"We will need you here (at Nkulumane Provincial Heroes' Acre) because it's now a trend, we do not know the criteria used to select these heroes. We demand an apology as people of Matabeleland. We need dialogue with President Mnangagwa, we are prisoners in a country that we liberated through our sacrifice,'' she fumed.
Mpofu said she was imprisoned after 1980, adding that she gave birth to a baby while imprisoned.
"It is sad that some people were moving around in posh cars, while Moyo did not even own a bicycle," she added.
One of the senior Zipra cadres, Bathandi Mpofu said it was good that those ex-Zipra cadres that are Zanu PF party members have now woken up to reality.
"Where were they all along? They must stop crying and leave the ruling Zanu PF party to come and join fellow Zipra cadres so that we speak with one voice. They are not benefiting from Zanu PF," Bathandi said.
She also took a swipe at the Zimbabwe Broadcasting Corporation for its selective news coverage of heroes' burials.
Bulawayo Metropolitan Affairs minister Judith Ncube said: "The legacy which Moyo left will never fade. He will be remembered for his amazing works and deeds."
Related Topics