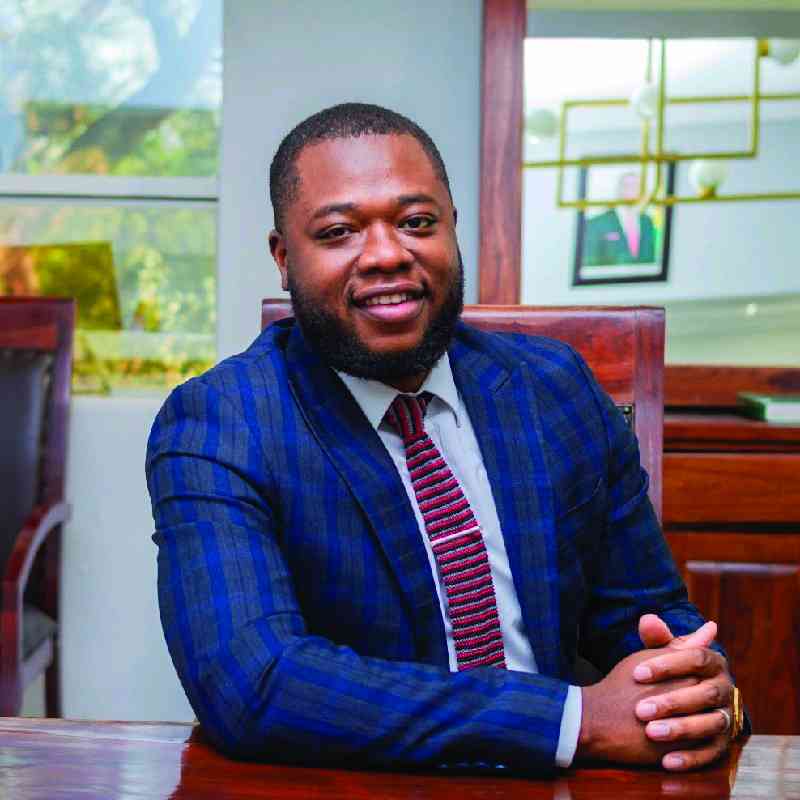 PRESIDENT Emmerson Mnangagwa's surprise move to appoint his son, a nephew and close associates to ministerial positions, following last month's polls, could further fracture the ruling Zanu PF party and affect efforts to revive the economy, political and international relations analysts warned this week.
After winning the August 23 polls, Mnangagwa's line up of cabinet and deputy ministers included youths and the old guard, as he moved from a tradition where government had mostly been dominated by veterans of Zimbabwe's 1970s liberation struggle.
However, his appointments, which came after the opposition and international election observer groups cast doubt on the outcome's credibility, triggered national debate.
Critics, including those within Zanu PF, queried the appointment of his youthful son, David Kudakwashe, as deputy Ministry of Finance and Investment Promotion and slammed the President for nepotism.
Rubble was also raised after Mnangagwa also named his nephew, Tongai Mafidhi Mnangagwa, as the deputy minister at the Ministry of Tourism, along with many more of his close associates, who took over ministerial posts.
But those fighting in Mnangagwa's corner argued that such appointments were common.
They cited the example of former US president Donald Trump, who appointed relatives in advisory roles during his tenure.
Many African leaders have also appointed their sons and wives to ministerial posts.
Last week, the Zimbabwe Independent reported that while in public, some Zanu PF leaders appeared to be backing Mnangagwa's controversial move, several of the party's top brass were unhappy with being side-lined to cabinet posts.
The Independent was told that there were concerns within Zanu PF that Mnangagwa was turning the executive into a 'family affair'.
Several analysts said apart from demonstrating favour, the government ministers and deputies that Mnangagwa appointed two weeks ago lacked the capacity to help Zimbabwe ride out of its myriad crises.
"Mnangagwa risks causing resentment within his own party by appointing his relatives in cabinet," political analyst Vivid Gwede said.
"Besides that, this does not look well for his own image as a leader."
Building Zimbabwe's image has been a vital part of Mnangagwa's international re-engagement drive since coming into office in 2017.
The re-engagement strategy included spending on building the country's image in major capital cities across the world through the engagement of international public relations firms.
But analysts said re-engagement would be futile if it is led by a President whose own image has been soiled by controversial decisions back home.
Kuda Munemo, another political analyst, said there were many within the party, who deserved the big posts assigned to Mnangagwa's relatives and close associates.
He said the angry party members were likely to influence others to resist key decisions that Zanu PF will make, including its succession plan.
Mnangagwa is in his second and final term and he is expected to step down in 2028 to pave way for another leader.
Debate over who will succeed him is expected to begin soon, as bigwigs reposition themselves.
"Mnangagwa may face subtle resistance and negative criticism from fellows within the party who harbour intentions to take over from him," Munemo observed.
"The newly appointed cabinet is constituted by members of his family and close tribal kinsmen. It further dents his image as a national leader, a month after winning a 'disputed' last month polls," Munemo said.
In an interview with the Independent, Stephen Chan, a World Politics professor at the University of London, said he was concerned that Zimbabwe's new cabinet many struggle to deliver.
"This is not a cabinet to inspire confidence," he said.
"It is largely a cabinet that failed during the last term and it demonstrates that the President is not looking for new ideas from new faces.
"It seems to be a cabinet he is comfortable with but it is not one that has a track record in solving the problems of the people of Zimbabwe," Chan noted.
Last week, Zanu PF director for communications, Farai Marapira, told the Independent that Mnangagwa had the full backing of the ruling party.
"We are in total support of the Cabinet, which speaks to the future of the party and the country," Marapira said.
"It is a Cabinet with a mixture of experience and energy and it will definitely deliver on its mandate.
"Those in the opposition should not focus on the government because they were elected to lead local authorities and they should deliver on their mandate other than looking at what Zanu PF is doing," he said, referring to the opposition's reaction to the new government.
But in several briefings, the Independent learnt that war veterans were also unhappy with the elevation of Christopher Mutsvangwa to a ministerial role.
Mutsvangwa was chairperson of the War Veterans Association and the party's secretary for information.
"The appointments are too hard to swallow considering the pool of technocrats who participated in this year's elections and won," one of the Zanu PF sources said last week.
"In his last term, Mnangagwa will be focusing on protecting his interests, rather than those of the party. You can see it in his arrogance (when he said) whoever is not happy with the appointments can appoint their own when they become presidents. The Cabinet is full of his kinsmen and close business associates."
Related Topics