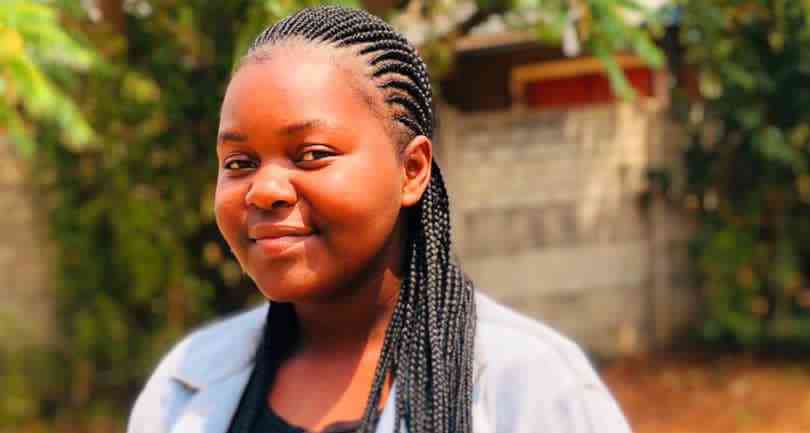 Zimbabwe National Students Union (ZINASU) organizing secretary Gamuchirai Chaburumunda (22) was on Wednesday granted ZW$200 000 bail in a case where she was arrested and charged with disorderly conduct and malicious damage to property.
Allegations are that on May 15 this year between 0300hrs and 0500hrs, within the central business district of Harare, Chaburumunda and five other University of Zimbabwe students acting in common purpose with others who are still at large proceeded to the Parliament of Zimbabwe, High Court, Trinity Methodist Church, Constitutional Court and Harare Magistrates' Civil Court buildings and defaced them.
Chaburumunda was arrested on June 8 with the State saying they all committed an offence of defacing or spraying the walls or pillars using red or black spray paints writing "Stop judicial capture", "Free Job Sikhala" and "Free Job".
A Citizens Coalition for Change opposition party leader, Sikhala has been in pre-trial detention since June last year following his arrest in connection with violence that occurred at the funeral of slain CCC activist, Moreblessing Ali.
"ZINASU Organizing Secretary & University of Zimbabwe student, Gamuchirai Chaburumunda, has been granted bail at High Court. 5 more students remain in remand prison. #FreeZinasu5," CCC spokesperson Fadzai Mahere tweeted.
ZINASU appealed for solidarity on its remaining members who remain detained:
"The high court has granted Gamuchirai Chaburumunda bail for an amount of ZW$200 000. More will follow as we wait for the high court to intervene for the other 5 comrades. Let's remain standing in solidarity with them."
Related Topics