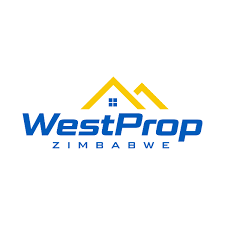 VICTORIA FALLS EXCHANGE-LISTED counter, WestProp has reassured its shareholders and customers of the safety of their investment following a recent High Court ruling that attached part of the company's land over a contested debt with rival firm Fairclot Investments.
The High Court order Number HH282/23 has since been set aside through a Supreme Court appeal SC271/23 filed by the WestProp.
The contested piece of land in Pomona, Harare, was validly transferred to the real estate company by virtue of a Deed of Grant from the government of Zimbabwe.
WestProp has written to its shareholders, clients, and stakeholders clarifying its position with regards to the financial dispute.
"The substance of the dispute which gave rise to the judgment is not to contest the title to our land, but rather a demand for payment in USD for civil works that were provided to Augur Investments which was a previous shareholder and not even a directly related party to the company," read the letter.
WestProp acting chief executive officer Tatiana Aleshina-Ellis added that the "amount in dispute was in any event discharged in RTGS and settled in full in 2019 which at the rate of exchange at the time was equivalent to USS$1 million."
"The payment was made in local currency and according to the law applicable at the time which was clearly 1:1. However the amount in dispute is now before the Courts in respect of the interpretation, and or applicability of the Finance Act No. 2 of 2019," she said.
Ellis contends that even if the company were not to succeed on appeal, its obligation "is a USD debt sounding in money and payable in RTGS at the rate of exchange at the time of payment for which sufficient safeguards have been put in place to pay the amount that may be deemed to be due and also without affecting the delivery of our project to our clients".
"We want to reassure you that your investment with us remains secure and unaffected. We will abide by the final determination of the Supreme Court," she said.
Ellis gave a run-down of progress at Pomona, saying the main entrance gate and driveway currently under construction will be unveiled on June 27, 2023.
She said dedicated teams were on the ground dealing with road and stormwater drainage systems to ensure they meet set standards.
Related Topics