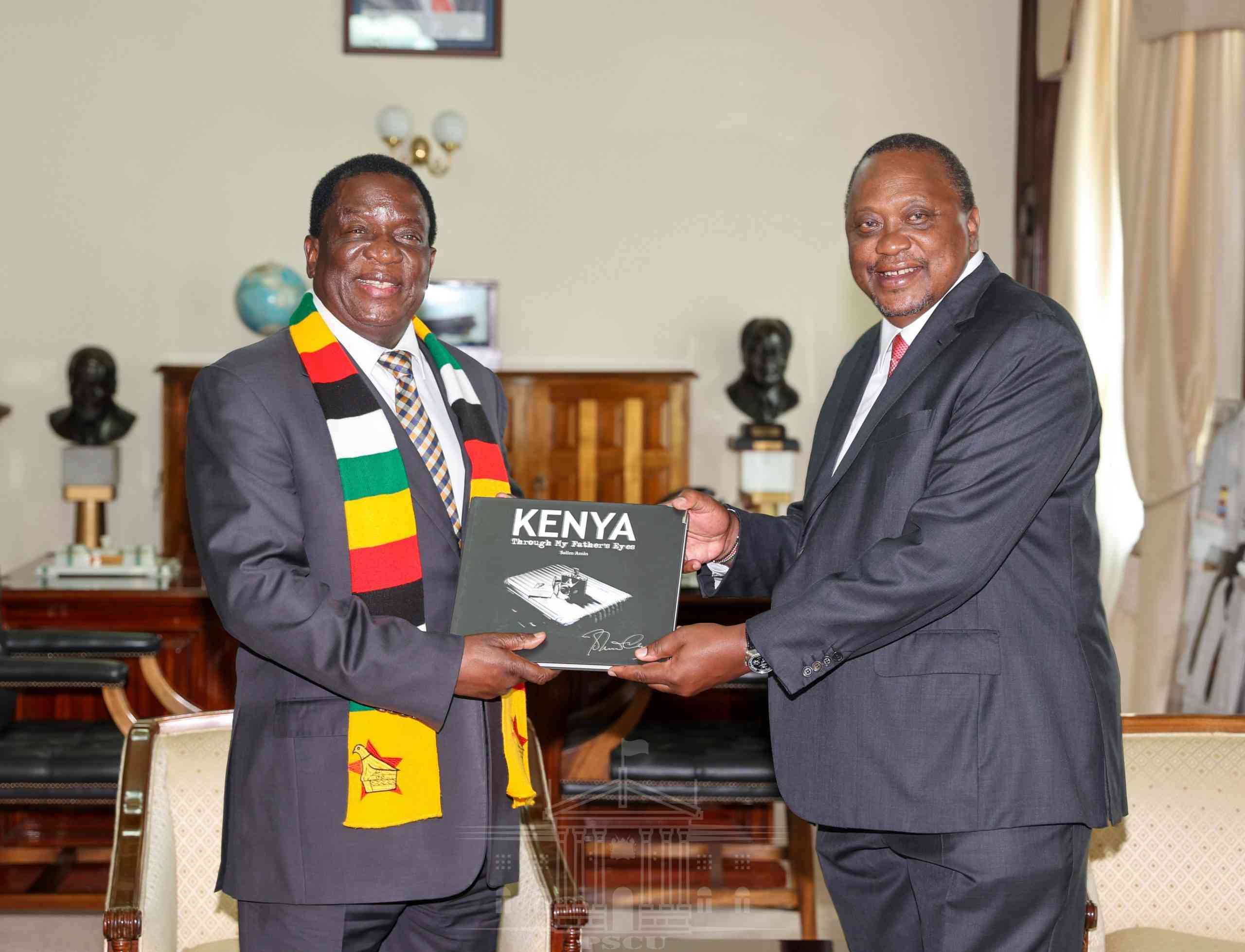 Authorities in Zimbabwe and Kenya are set to meet this week to review the Joint Permanent Commission on Co-operation (PJCC) signed last year to strengthen the bilateral relations between the two countries.
The review process will be held between tomorrow and Wednesday in Harare.
President Emmerson Mnangagwa travelled to Kenya in March last year where he met President Uhuru Kenyatta to discuss issues of mutual interest and concern.
Mnangagwa and Kenyatta reaffirmed their commitment to continue working together to strengthen and broaden bilateral co-operation.
This saw the signing of seven memoranda of agreement during the third session of the JPCC which was held in Nairobi, Kenya, in March 2022.
In a statement yesterday, Foreign Affairs and International Trade spokesperson Livit Mugejo said the review would focus on previous agreed points of engagement.
"These agreements covered political and diplomatic consultations, tourism and wildlife conservation, civil aircraft accidents and serious incidents investigations, women empowerment and community development, youth affairs, co-operatives and sports and recreation activities," he said.
Mugejo said the review aimed at interrogating the gaps and success points of the co-operation while paving the way forward.
"Zimbabwe and Kenya are expected to review progress made in the implementation of agreed decisions in areas such as research, local governance, immigration matters, trade and investment promotion, transport and health sector cooperation among others.
"The two countries enjoy long standing fraternal relations preceding independence as Zimbabwe and Kenya solidly collaborated towards the realisation of majority rule in their respective countries, breaking from the clutches of colonial rule," he said.
Mugejo said the review was complimentary to the good relations existing between the two countries.
"Beyond the existing strong bonds of solidarity, relations between the two nations have grown tremendously over the past four decades," he said.
Related Topics