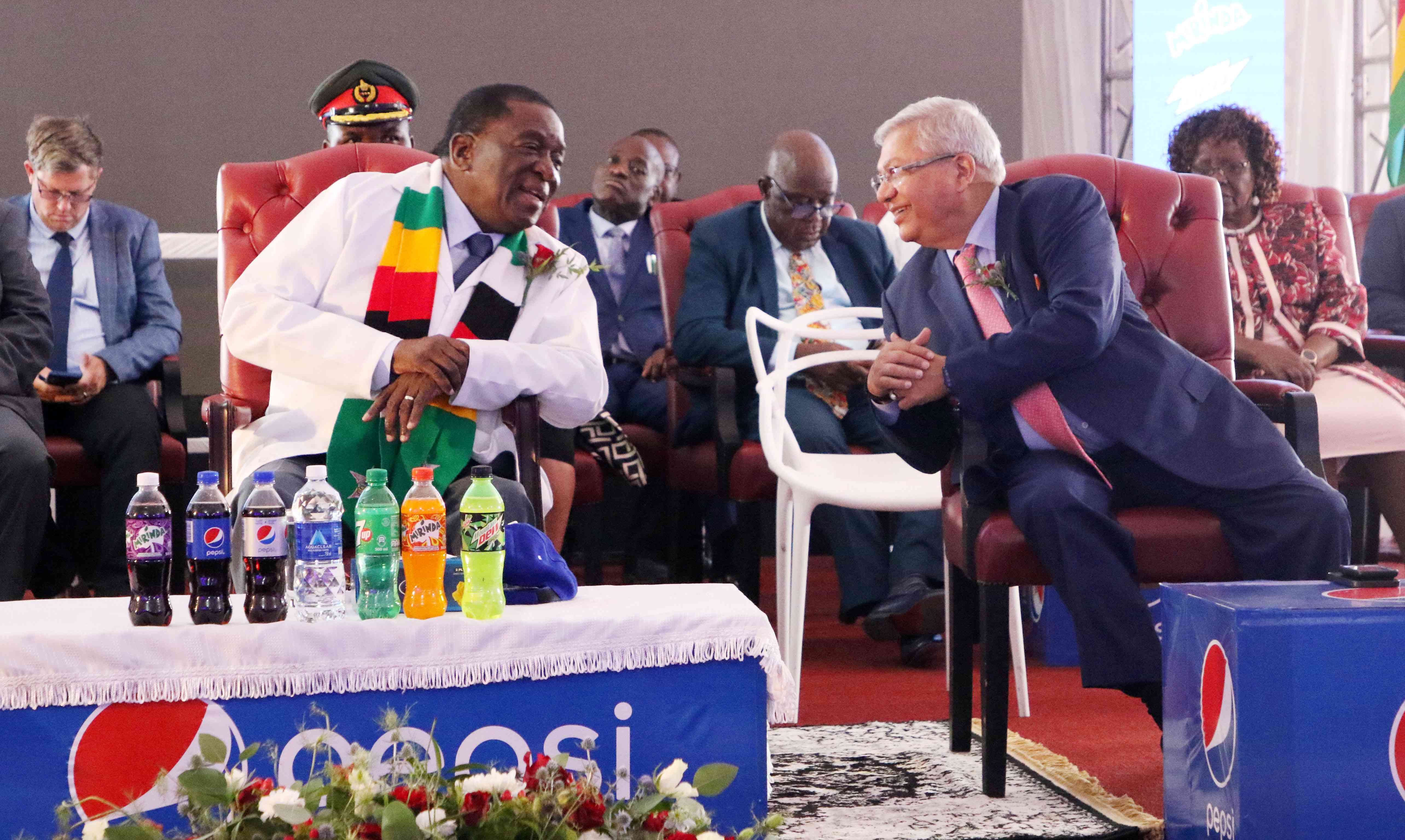 PRESIDENT Emmerson Mnangagwa yesterday said his government was working hard towards creating a conducive economic environment for foreign direct investment.
"My government is continually working towards improving the sustainable investor-friendly business environment. This in turn should attract more foreign direct investment into our economy and generate employment in all sectors of the economy," Mnangagwa said at the official opening of the Varun Beverages water and closures project in Harare.
"Such investment projects as the one we are witnessing today, as well as those by other investors, are quite crucial as they significantly contribute to economic growth and create employment for our citizens."
Mnangagwa said Varun Beverages' investment will help in the production of more affordable goods and reduce the country's imports bill.
"By the time the Second Republic came into being, we occupied between 35 and 37% of retail shelves, but now I am informed that we are around 81% in terms of production locally," he added.
Industry and Commerce minister Sekai Nzenza said at least US$101 million was invested into the country's manufacturing sector last year, with companies expanding their capacity by up to 30%. Varun Beverages chairman Ravi Jaipuria said: "This expansion could obviously happen with affordable prices, more consumers, the latest go-to-market systems and investment in the retail infrastructure and credits extended to the distributors and wholesalers.
"The fourth phase investment is a 550 bottles per minute production line and bottle closure production as a further backward integration effort to reduce the import dependence."
Related Topics