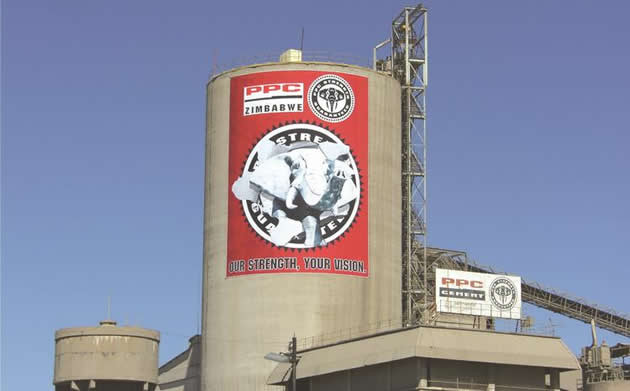 South Africa's largest cement maker, is considering selling its Zimbabwe business for about US$200 million, according to people with knowledge of the matter. The shares surged.
A sale will help the company, founded in 1892, to focus on its South African operations, said the people, who asked not to be identified because discussions are at an early stage. Pricing negotiations are ongoing, and there
"PPC regularly receives unsolicited approaches for various parts of its businesses, including PPC Zimbabwe," the company said in an emailed response to questions. "PPC's board has a duty to assess any such approaches on their respective merits."
Overseas investors are fleeing Zimbabwe as it grapples with a currency crisis and the world's highest inflation rate. Holcim Ltd. sold its business in the southern African nation last year to a local firm. US sanctions on many of the nation's politicians and business people also stymie investments.
The PPC unit in Zimbabwe has attracted interest from a local company involved in road construction and home building, the people said.
PPC's shares surged as much as 18%, and were trading 16% higher at 10:46 a.m. in Johannesburg.
PPC manages to conduct about 80% of its sales in US dollars, driven by demand for its products in mining, residential construction and government-funded infrastructure projects, according to the company's trading statement.
Demand for the construction material is expected to expand to 1.6 million tons this year, an increase of about 60% from 2017, according to PPC.
Related Topics