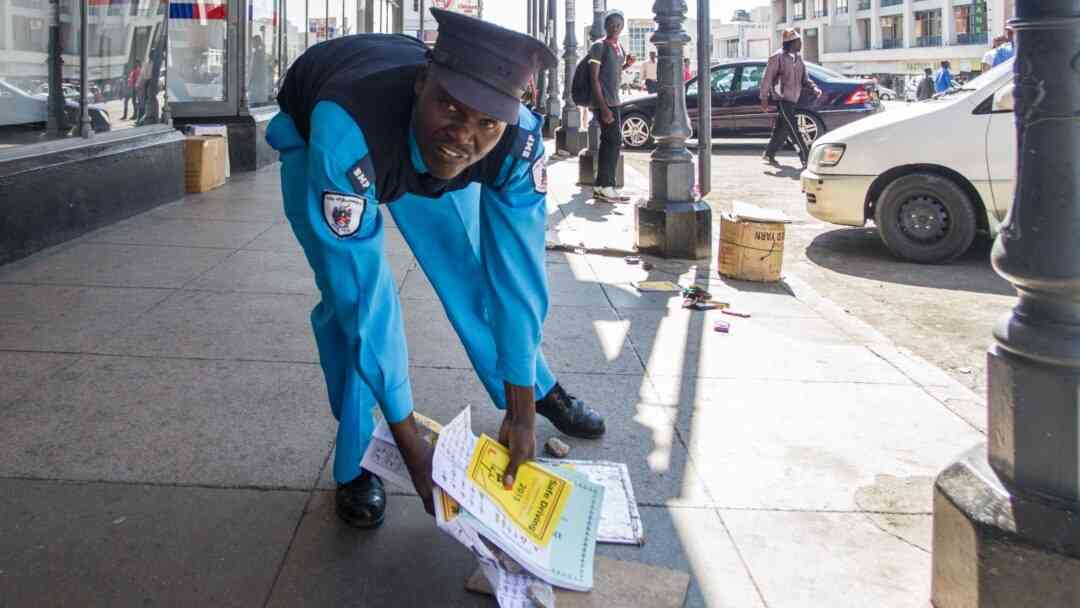 BULAWAYO councillors have accused the ruling Zanu PF party for promoting illegal vending in the city to buy votes ahead of this year's polls.
Allegations are that the illegal vendors are also dumping rubbish and human excrement on city pavements, posing a serious health threat.
Latest council minutes state that mayor Solomon Mguni said some of the illegal vending sites were raided in January.
"The year 2022 saw the invasion of pavements and streets by vendors and touts who have been operating under the name of the Head of State (President Emmerson Mnangagwa). We have not heard any condemnation of the said groups by the governing (Zanu PF) party, yet they have been collecting money and allocating vending spaces in the name of that political party," Mguni said.
"So daring are the vendors that they even occupy the pavements of established businesses and sell the same items as those found in established retail shops that pay rentals, rates to council and taxes to government.
"The level of garbage that they generate and dump in sanitary lanes, which they also use as toilets, is unprecedented. Bulawayo is sitting on a health and security time bomb. The situation is untenable and is not benefiting any political party, but individual space barons who have declared a stalemate with the municipal police."
Recently, a pressure group, Vendors4ED was formed in the city.
Mguni said 5th Avenue has now been turned into a jungle after space barons overran the street.
"We call upon State security agents to exercise their constitutional duties and deploy the full might of the law without fear and favour to flush out these elements."
He said 2023 would be a marathon year, and residents should expect a lot from council during their remaining term before the elections.
"We promised to serve better in 2023. Our detractors thought that this was just political grandstanding. As councillors, we must not abdicate our oversight role on management via the committees that we sit in and surrender it to (council) staff. Management must research issues that we raise in our meetings and bring about options for us to deliberate and make policies.
"All resolutions that we have made in the past four years must be accounted for. We want to see committees coming up with strategies on how to improve efficiency in their line of duty," Mguni said.
"For instance, the health, housing and education; and environmental management and engineering services committees must tell us the measures put in place to counter illegal dumping of garbage in the central business district."
He said council had been let down by government, which has failed to pay contractors on city roads, resulting in projects being abandoned.
The mayor added that the council should use the power of public-private partnership.
Related Topics