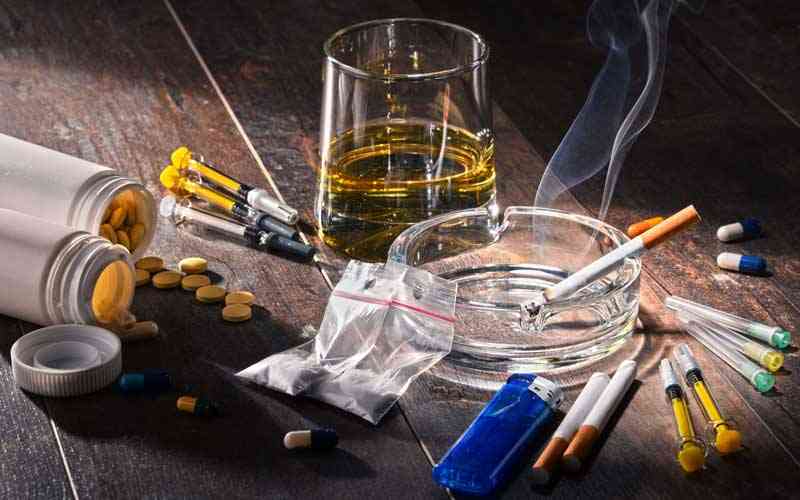 SCHOOLS in the country are reportedly concealing rampant drug and substance abuse by students to protect their reputation, NewsDay Weekender can reveal.
This comes as the country has been experiencing disturbing reports of young people, including school children, engaging in alcohol, drug and substance abuse.
The latest incident resulted in the expulsion of eight Upper 6 pupils at the Roman Catholic Church-run Dominican Convent High School.
But teachers' representatives yesterday said this was just a tip of the iceberg as the problem is wide-spread at the country's schools.
They lauded authorities at Dominican Convent for being courageous to expose the drug abuse cases at their school in a statement on Thursday.
The expelled pupils were said to have been involved in drug use while attending a leadership seminar in Nyanga last week.
Information gathered by NewsDay Weekender reveals that schools were actually recording a surge in drug abuse by pupils.
In some instances, the pupils allegedly bring drugs such as dagga and crystal methamphetamine to schools, while authorities sweep the cases under the carpet.
At private schools, learners who are mostly from rich families, reportedly use high-end drugs such as cocaine and nicotine.
Primary and Secondary Education ministry spokesperson Taungana Ndoro said the Dominican Convent High School case was "not unique", adding that schools and the ministry were handling the drug cases.
"If there are any cases anywhere, they are being managed," Ndoro said. "Claims that the problem is out of control is just speculation. Some of the cases are happening in remote rural schools which do not reach the media, but they are being handled. Every school has its own drug policy. The school first rehabilitates and institutes corrective measures through guidance and counselling sessions.
If it becomes habitual, the school will then consider transfer or excluding the pupil. It has been happening for a long time. As for the Dominican Convent issue, there is nothing unique about it. The ministry has been dealing with those issues through and through. Expulsion is the last resort after a vigorous process to ensure that the child can be rehabilitated."
In June 2021, President Emmerson Mnangagwa declared a war against drug dealers and established an inter-ministerial taskforce to deal with the problem as there was a surge in drug abuse cases in the country.
An investigation carried out by NewsDay last year revealed that children, as young as 11, were taking drugs, with mental institutions recording a surge in dope consumption.
The investigation further revealed that citizens have been raising concerns over the scourge, and that law enforcement agents were actually targeting drug users instead of targeting drug peddlers who are mostly the elite and politically-connected persons.
Amalgamated Rural Teachers Union of Zimbabwe president Obert Masaraure said it was worrisome that drug abuse cases in schools had been under-reported for a long time.
"The most worrying part is that drug abuse has haunted our schools since the early 2000s and government hasn't been taking substantive action to deal with it. Drug lords and dealers are walking scot-free in the neighbourhoods," he said.
"The drug pandemic is killing our children and destroying their future, which calls for firm and urgent action. It is important to understand that in elite schools it is easy to deal with it because they have resources, but the crisis hurts more in high density suburbs where the students meet the drug dealers after school."
Progressive Teachers Union of Zimbabwe secretary-general Raymond Majongwe said: "We have always raised concerns over lack of discipline among pupils. There is a serious lack of instilling discipline on learners both at schools and at home. What is worrisome is that a lot of noise is being made because it happened at an elite school, but it has been happening at government schools. No one has been bothering to raise an alarm until it happened at schools where the high class people's children go."
In Bulawayo, police have conducted raids to control vuzu parties, where pupils gather indoors and engage in beer drinking, drugs and sex.
Recently, 16 youths from Entumbane were hospitalised after taking drugs.
Zimbabwe Civil Liberties and Drug Network executive director Wilson Box said in private schools, drug trafficking syndicates are among learners.
"The issue of drug use is very rampant among school children, especially in private schools where they are using high-end drugs like cocaine and nicotine, among others. This is not being exposed because no one is bothering to take up the issues. We have been invited by several parents as Zimbabwe Civil Liberties and Drug Network after seeing unusual behaviour on their children," he said.
"These children have revealed that there are trafficking syndicates, especially in private schools, to supply the drugs to the learners. Unfortunately, the country's laws penalise people found using the drugs and not the source. That is why we have been advocating for amendment of our drug laws to effectively control drug supply and usage in communities."
Related Topics