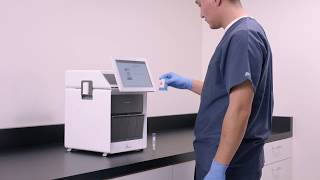 THE Japanese government has donated a GeneXpert (PCR) machine to assist Nyanga District Hospital to easily diagnose malaria, tuberculosis and COVID-19 viruses.
Speaking during the handover of the machine in Harare yesterday, Japanese ambassador to Zimbabwe, Satoshi Tanaka said Japan funded the United Nations Office for Project Services (UNOPS) to purchase the machine to be donated to Nyanga District Hospital in Manicaland province, which suffered from Cyclone Idai that exposed residents to diseases such as malaria.
This is the second GeneXpert machine for Zimbabwe.
"The machine will make the population served by Nyanga District Hospital more resilient to future outbreaks of diseases by allowing early detection and it will give people the best chance for survival," Tanaka said.
Japan and UNOPS also pledged to support the Health ministry by donating two ambulances, providing four ambulance drivers and four nurses who will receive training on ambulance operations and integration of health services, and two laboratory scientists to receive training on how to operate the GeneXpert machine by January next year.
Tanaka also promised that Japan would assist other vulnerable areas across the country.
"Japan's support through this project and the PCR machine we are handing over today will further contribute to ensure universal health coverage in Zimbabwe and a health system that is robust enough to withstand future crises, so that children, mothers, families and communities across Zimbabwe will be protected. I also look forward to the handover of ambulances provided through this project in the near future."
Related Topics