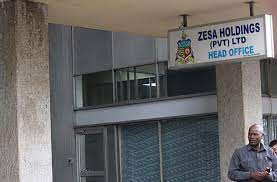 BULAWAYO City Council (BCC) has warned that water supplies in all suburbs in the city will be disrupted due to electricity shutdowns at Inyankuni in Esigodini.
The Zimbabwe Electricity Transmission and Distribution Company (Zetdc) shut down its operations at Inyankuni, Esigodini on Wednesday.
In a statement on Wednesday, BCC said the electricity shutdown has caused an impact on water pumping volumes at Ncema Treatment Works, Fernhill Booster station and at Criterion water works.
"The shutdown will result in minimal pumping and treatment of water at all three of the mentioned stations, depleting the city's supply and distribution receivers.
"To prevent the water system from collapsing, the city of Bulawayo will temporarily suspend the current 72-hour shedding programme and cut off supply to all areas until the Zetdc shutdown is completed and power is restored at all three plants," read the BCC statement.
A few weeks ago, the BCC shutdown water supplies of two water reservoir zones, Criterion and Magwegwe in Bulawayo after there were leaks which took longer to repair.
Bulawayo introduced 72 hour water rationing schedules after water levels at some dams in the city dwindled.
Related Topics