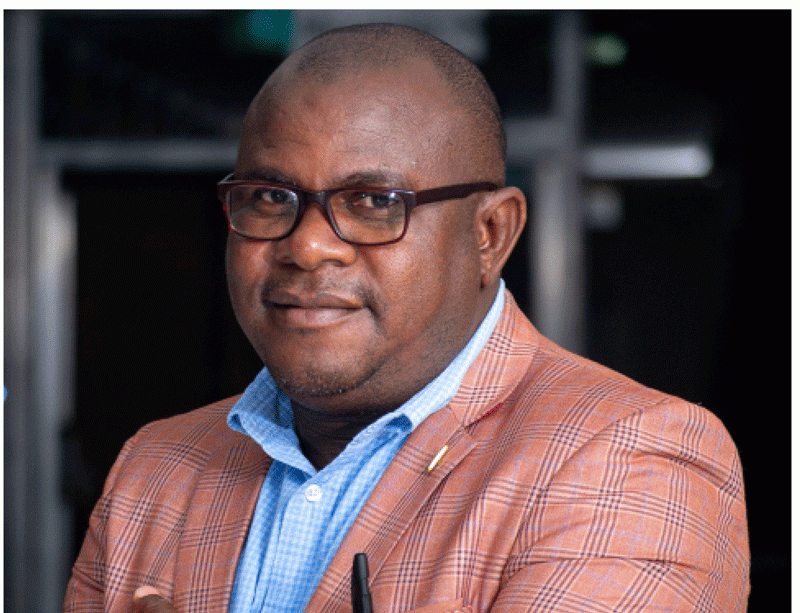 WITH worldwide travel returning to the calendars in response to a relaxation in Covid-19 pandemic curbs, Zimbabwe, which lies within one of the hardest hit regions globally, has reactivated efforts to expand handling capacities at airlines, airports and hotels. But in this interview with our business reporter, Freeman Makopa (FM) Tourism Business Council of Zimbabwe president Wengayi Nhau (WN) says it is time to think beyond traditional products and take a serious look at attractions like railway tourism and others. Below are excerpts from their discussion;
FM: Today, where are the greatest opportunities for the tourism industry?
WN: What we need to do is expand the product appeal and the scope of knowledge about our domestic tourism market. We must make sure that the product is within the reach of our domestic clients.
FM: These sound as just plans for now
WN: As we have done before, we have managed to design tailor-made packages targeted at the domestic market. We started with traditional destinations like Victoria Falls, the Eastern Highlands and Great Zimbabwe. But our view is that we need to develop even further to other attractions that are less known like the southeastern lowveld and Mana Pools, which is still viewed as a high-end destination. Our feeling is that we had to develop these products and make them accessible and affordable by the domestic market.
FM: What is your assessment of the industry now?
WN: The high season in the tourism industry is between July and November. In Europe they will be switching from summer to winter. So they tend to travel more in that period. In addition, our wildlife is more enjoyable during this period because we would be in the dry season. This is also the period when one can almost guarantee that there won't be any weather disturbances as far as experiencing wildlife is concerned. All our parks will be expecting much more traffic between July and November.
Tourists combine their visit with the Christmas break.
FM: Are these the cornerstones of our tourism?
WN: Traditionally, our business and corporate sectors hold their end-of-year functions during this period. A lot of events will be taking place in Bulawayo and cities like Harare. Non-governmental organisations will also be winding down for the year in hotels. This is why we expect our occupancy and arrivals to improve. This is why our numbers are going up.
FM: Tell us about tourism and climate change? Are you doing anything?
WN: We were one of the first sectors to embrace green energy, or sustainable tourism. We were the very first sector to replace generators that run on fossil energy. A lot of our players have managed to substitute up to 50% of their power requirements with green energy. A sizeable number of players have completely gone off the grid to 100% solar energy. The tourism industry seems to be doing quite well. We are looking forward to developing further. We also have impressed upon recycling waste materials. We are one of the sectors that have managed to harness at least 50% of our wastewater. Sometimes we have done 100%. We have done a lot as far as embracing climate change is concerned. The less emissions we make as an industry, the more we are going to protect our environment.
FM: Tell us developments on the logistics front for the tourism industry. More airlines have established connections to Zimbabwe
WN: This mostly has to do with infrastructure development. Government has invested into upgrading the infrastructure at Victoria Falls International Airport and JM Nkomo International Airport in Bulawayo. As we speak Robert Gabriel Mugabe International Airport is undergoing a massive refurbishment. Some airports have gone through refurbishments where the infrastructure has been improved. Airport terminal buildings have been increased and passenger handling capacity has been enhanced. We have had modern check-in equipment installed and aircraft handling equipment is now in place. In addition, modern navigation equipment has been installed. This goes a long way in improving safety.
FM: Has this satisfied the tourism sector?
WN: Yes, the profile of our airports and aerodromes is improving, and this has enhanced the customer experience at any given airport. A lot has been happening, and there has been an increase in the number of players ready to invest into Zimbabwe as a destination. Markets have been attracted by the diversity of attractions in Zimbabwe. We are ready to revive Zimbabwe as a standalone destination in southern Africa. This is why airlines are increasing, tour operators are increasing and hotels operators are increasing capacity and improving their products.
FM: What are the developments in railway tourism?
WN: This has been one of our major attractions within Zimbabwe and of course South Africa. It was a thriving sector before. What we just need to do is work on the infrastructure. The current state of infrastructure is still above minimum standards. We ought to work harder to improve that infrastructure to make it more attractive for the potential operators. Zimbabwe will need to offer incentives to railway tourism operators to invest into the country. We must also encourage investment by locals into the tourism industry so that the products can be owned by Zimbabwe and revenue generated by tourism is (earned by Zimbabweans), which means it remains in Zimbabwe.
FM: What role do you see the National Railways of Zimbabwe (NRZ) playing?
WN: The National Railways of Zimbabwe, being the sole provider of railway services in the country, would need to form an alliance or have a working arrangement or agreement with tourism operators to develop new routes and incentives, making it attractive to invest into the sector. The NRZ (has) large rolling stocks that are not being utilised. Those old wagons and locomotives that are parked around the country could be brought back; wagons that can be refurbished bearing in mind that these are old wagons that are a heritage to railway operations.
FM: What business model is in your mind?
WN: We must consider such initiatives as PPP (public private partnership), where the railway company (NRZ) becomes a partner in terms of infrastructure and technical expertise. The private sector comes in with financial resources accessed from international markets. This is affordable finance both within Zimbabwe and outside Zimbabwe. So a PPP, in my view, would enhance and encourage more development within the railway tourism sector. As I have noted, all the equipment lying around the country has got the markets. They can make it a thriving, prosperous railway tourism destination.
FM: What is the state of affairs right now?
WN: Currently, this has been confined between Beitbridge and Victoria Falls, and in some instances from South Africa through to Beitbridge. In a nutshell, tourism operations have been confined to the Western and southern region of the country. It is our view that we could expand this to the rest of the country, to destinations like the Eastern Highlands, Kariba and surrounding areas. We could work on something together with the NRZ to make use of the line between Harare and Lions Den, and the line between Harare and Mutare (for example).
FM: If fully operational, how much do you think it can contribute to the fiscus?
WN: It is also a matter of how much we invest into this. But it will go a long way because the customer experience profile will be enhanced in a bigger way because there will be much more for tourists to do. They will stay much longer because there will be many more things to be done in the country.
FM: Tell us about new developments in the tourism industry
WN: Look, there will be quite a few developments that we are not yet going to make public that we have heard about. But we are waiting for the operators to make it official. In the very near future there will be announcements to that effect. What I can say to you is that there are a lot of developments particularly around Victoria Falls, with new hotels coming up. There are also old ones which are either being enlarged in terms of capacity.
Related Topics