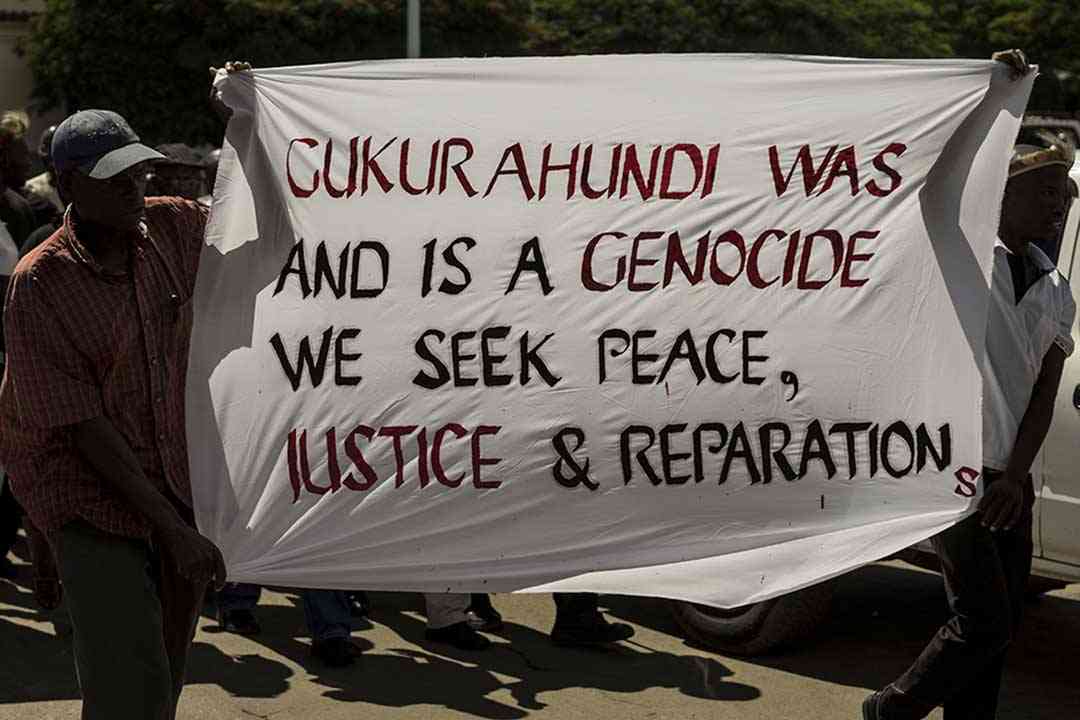 THE Zimbabwe Lawyers for Human Rights (ZLHR) has called on government to ensure that victims of Gukurahundi massacres are compensated.
In a statement to commemorate International Day of Peace on Tuesday, ZLHR called for an end to political intolerance and polarisation in the country.
"In Zimbabwe, unchecked polarisation and intolerance, which has led to non-acceptance of each other's diverse views remain threats to a functioning democracy and peace," ZLHR said.
"ZLHR is concerned that 35 years after ending its senseless atrocities in Matabeleland and Midlands provinces, President Emmerson Mnangagwa's government has been faulted by the United Nations Committee on Elimination of Racial Discrimination for continuing to make the Gukurahundi massacres a source of ethnic tension, with many victims remaining traumatised and barred from participating in mourning and commemorative activities by suspected State security agents."
Gukurahundi atrocities were perpetrated by government forces in the 1980s. It affected Matabeleland and Midlands provinces, and resulted in the killing of more than 20 000 civilians, leaving several maimed and many orphaned.
This year's International Day of Peace was commemorated under the theme End Racism: Build Peace.
ZLHR urged the National Peace and Reconciliation Commission (NPRC) to fulfil its responsibility of providing a platform for post-conflict public truth-telling.
"It is lamentable that nine years have passed since the adoption of a new Constitution which provided for the establishment of NPRC with no implementation of concrete measures designed to reveal the truth concerning gross human rights violations, including Gukurahundi, that have occurred in Zimbabwe. Perpetrators of Gukurahundi massacres must account and pay reparations to the families of the victims and survivors and government must pay reparations for the State-sanctioned gross violations and apologise."
The rights lawyers urged government to end racism, build peace by ending violence and arresting the exponential regression on human rights in the country.
They said government should take steps to arrest gross human rights violations by allowing families to conduct commemorative activities without restriction or threats and making reparations.
"Government must investigate all documented cases of gross human rights violations and hold perpetrators accountable, and pay reparations to relatives and survivors of the atrocities; and allow the NPRC to fully execute its mandate of preventing conflict, promoting peace, pursuing the healing and reconciliation agenda and ensure post-conflict justice and provide rehabilitative programmes for victims of human rights violations," the rights lawyers added.
Related Topics