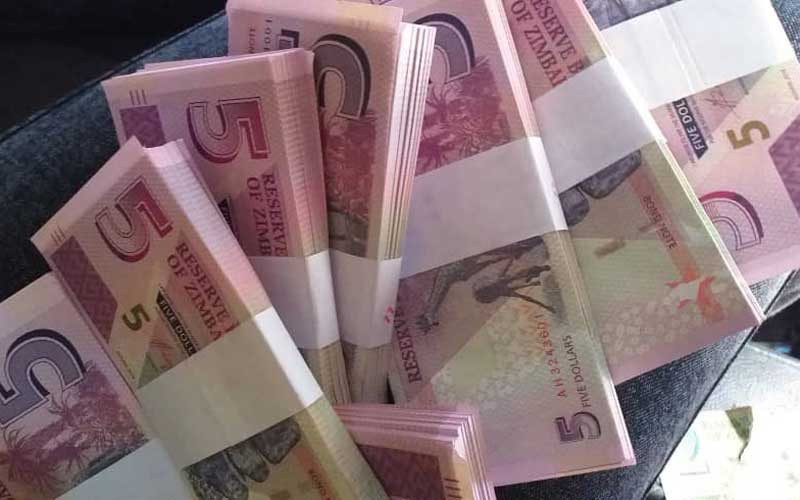 ZIMBABWE has been hit by Zimdollar shortages, a situation that has resulted in long-winding queues resurfacing at banks throughout the country.
Of late, banks have been disbursing less than $5 000 per week per individual due to the cash shortages.
Bankers Association of Zimbabwe chief executive officer Fanwall Mutogo on Tuesday told NewsDay that the cash problems were a result of lack of injection of local currency at the country's banks.
"Yes I am aware that there is a liquidity crunch and the rate has been stable for the past four weeks or so. But the shortages are being caused by the parallel market. Those are the people who are holding on to the Zimbabwe dollars."
Scarcity of local currency has resulted in stabilisation of foreign currency rates, which are now trading at US$1:$800 on the parallel market.
Insiders, who declined to be named, however, said the central bank was intentionally retaining the local currency to arrest hyperinflation.
"The RBZ (Reserve Bank of Zimbabwe) has mopped up the Zimbabwe dollar from the market by introducing gold coins which are purchased using the local currency. As a measure to reduce liquidity on the market and to strengthen the Zimbabwe dollar, government has also withheld payment to its suppliers in the local currency," a top banker who preferred anonymity told NewsDay.
Economist Prosper Chitambara said: "As we approach the agricultural season, eventually there will be payments made and a massive cash injection into the economy as government subsidises farmers. Cash will also be injected towards elections next year."
Efforts to get a comment from RBZ governor John Mangudya were fruitless yesterday.
Follow us on Twitter @NewsDayZimbabwe
Related Topics