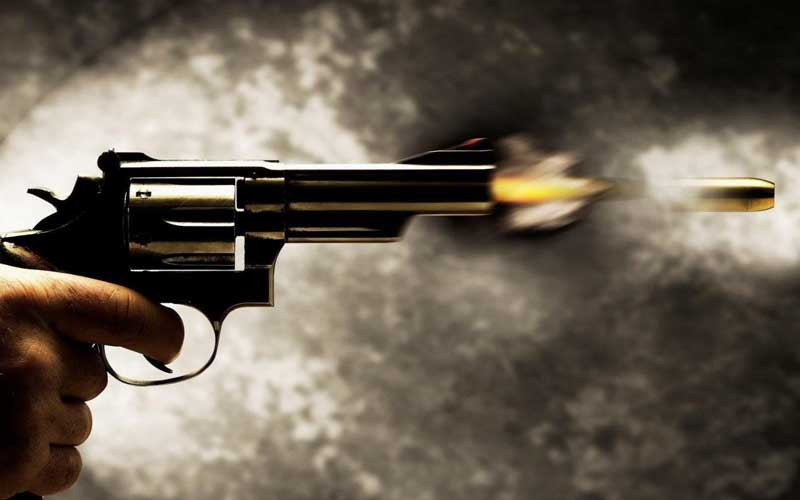 IT is two-and-half months since Pamela Muchazorwewa (25) was hit by a stray bullet fired by an unidentified police officer at Taita shops in Unit O, Chitungwiza.
"This brought misery in my life," Muchazorwewa said.
"I don't know why I was shot. Police should at least have assisted me since I was innocent."
The shooting happened on June 27 when Muchazorwewa had gone to collect her five-year-old daughter, Aisha, from school.
She was carrying her last born on her back.
"I passed by the shops to buy something to cook for supper. As I was crossing the road from the shops, I was startled by a loud sound. I thought it was a tyre that had burst," she said.
"Suddenly, I looked at my knee and saw blood oozing. When Aisha saw the blood, she ran away. If there was a car passing by, she could have been hit.
"People gathered around me. They helplessly looked at me. Eventually a man called Elton ferried me to Chitungwiza Police Station and later to Chitungwiza Central Hospital."
According to a medical affidavit seen by NewsDay, "there is a possibility of arthritis in future" emanating from the gunshot wound.
Initially national police spokesperson Assistant Commissioner Paul Nyathi claimed that the incident happened when police were having an exchange of fire with armed robbers, a statement which was dismissed by witnesses as misleading.
"Police received a tip-off and located the suspect at Taita shops. The suspect noticed detectives approaching and drew a pistol from his jacket (and pointed) it at the detectives. In response, the detectives fired a warning shot into the air and later shot towards the suspect (but) missed him," Nyathi said.
According to witnesses, police were raiding a suspected drug base at Taita shops.
Had the bullet missed her, it would have hit her daughter who was walking next to her.
Muchazorwewa told NewsDay that it was not easy to get a police report to be attended to by doctors.
"When I arrived at the hospital there were no doctors. Later on, another shooting victim (Tashinga Mugwara) arrived," she said.
"An X-ray revealed that the bullet was in the bone and the doctor said he could not remove it. Doctors clashed on the decision to remove the bullet. I don't know if they were afraid because of the nature of the injury.
"They then called their boss who declared that I should be operated on. It was also not easy to get a police report."
She went to hospital on June 27 at around 5pm, and was only operated on the following day at around 5pm.
She was discharged on July 1.
Muchazorwewa and her husband Aaron Sakala told NewsDay that they were burdened with hospital bills.
"She was due to go for a checkup, but she failed because we don't have money," Sakala, a carpenter, who was at his apostolic sect shrine when his wife was shot, said.
"We have not finished paying some hospital bills. We failed to settle $126 430 for admission and another $4 230 for medication.
"We liaised with hospital authorities to pay later.
"The person who ferried us to hospital still needs his money. He assisted very much. We just pray that we get it soon."
Muchazorwewa said: "Everyday people knock on our door asking for their money which we borrowed to foot hospital bills. Police should cover our bills because the expenses were from their actions. We never received any assistance."
Before the shooting incident, Muchazorwewa earned a living from selling second-hand clothes at Jambanja marketplace, about five kilometres from her house.
But from June 27, she has been stuck at home, unable to do even household chores owing to the pain from the injury.
She has also been forced to send her two-year-old baby to her mother.
Zimbabwe Human Rights Lawyers' Tinashe Chinopfukutwa, who is handling the case, said they intended to sue the State.
"We gave the State 60 days' notice. I will check with the file from the day the letters were delivered if the days elapsed," he said.
"If that's the case, the next step will be preparing summons and you will be advised."
In April, the courts ordered payment of $200 000 to a teacher who was arrested, tortured and abused by police three years ago.
In May, police paid more than $140 000 as compensation to a Harare woman who was tear-gassed by law enforcement agents three years ago.
Last year, Home Affairs minister Kazembe Kazembe and police commissioner general Godwin Matanga were ordered to pay more than $500 000 to two Beitbridge residents who were mauled by police dogs in 2020.
As Muchazorwewa awaits compensation, memories of the tragic day still haunt her.
"I no longer use the road and I am still afraid of passing through any other shops," she said.
"My child even said to me, 'Mum can you just go and stay in the rural areas where there are no police officers.' It affected her very much.
"I had never heard the sound of gunfire at close range and seen blood gushing from a person like that. That's a thing I never imagined would happen me, but alas fate landed me in this mess. It seems like it happened yesterday," she added.
Follow us on Twitter @NewsDayZimbabwe
Related Topics