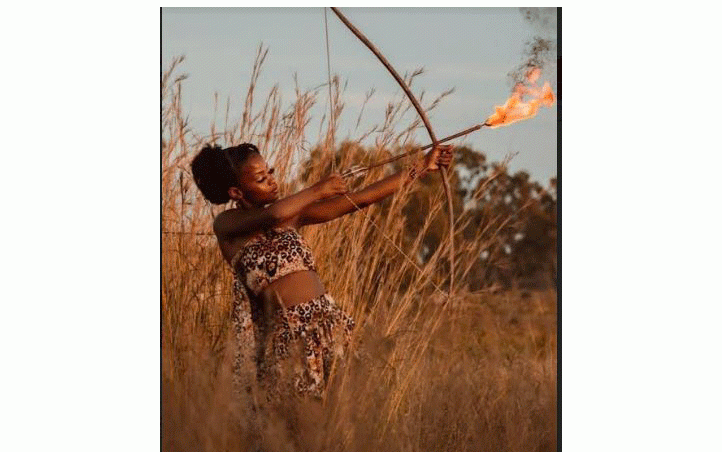 THE search for Zuri Africa Zimbabwe Queen reaches climax this Saturday with the grand finale set for Harare's Talent Village.
After some online auditions, 11 models from four of the country's 10 provinces qualified and are ready to battle for the Zuri Africa Zimbabwe Queen crown.
The pageant's category will include cultural and evening wear that will be used to select the people's choice queen.
One of the event co-ordinators, Lovemore Chiwawa told NewsDay Life & Style that the pageant will embrace culture through models who will showcase their talents and tell stories in different categories.
"Zuri Africa Zimbabwe is a member of the Zuri Africa Queen continental movement. The programme of the day will fuse culture, beauty and brains to create the idea of a unified Zimbabwean cultural brand," Chiwawa noted.
"It is a distinctive educational, cultural and leadership programme that aims to train young women in sociological, ethnos, cultural and effective leadership skills. It is also a premier media forum and expo for Zimbabwean cultural and ethno-tourism to attract a global audience."
Chiwawa said the multi-purpose event would also promote Zimbabwe's industrial and cultural heritage.
He added that the one to be crowned queen will be committed to nation building and community development through cultural activities.
Harare province has the largest representation which include Charlotte Chisale, Sithabile Mhlanga, Providence Benjamin, Tatenda Chimombe, Joyline Madombwe, Bongiwe Ndzombane and Trinity Matenganyika.
Midlands, Bulawayo and Masvingo provinces are pinning their hopes on Otila Fadzai Manjengwa, Victoria Maphosa and Angeline Zhou, respectively.
Apart from the modelling extravaganza, Afro-jazz musician Willom Tight, born Willbroad Muponda will entertain guests at the event.
Zuri Africa was founded in 2014 by Ryan Nush who worked with African Business Link, a South Africa-based not for profit organisation.
Nush was arrested in 2016 on allegations of filming a movie that was meant to bring down the late former President Robert Mugabe's government. He and his film crew were accused of shooting adult content without a licence and possession of guns which later turned out to be toy guns. Upon his release following a court order he was ordered to cancel the production.
Follow Rejoice on Twitter @rejoicephi1998
Related Topics