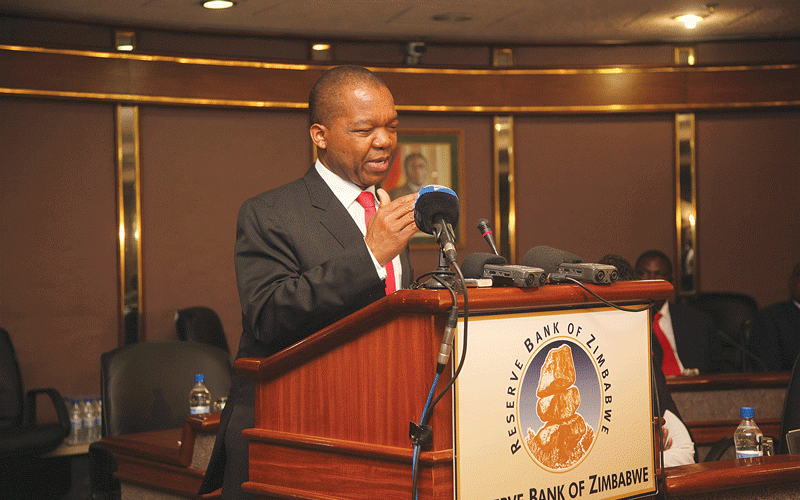 OVER the past week, we have witnessed the Reserve Bank of Zimbabwe (RBZ) governor John Mangudya and senior bank officials trying to absolve themselves of complicity in the chaos engulfing the Zimbabwe dollar.
That this crisis has been allowed to grow to this magnitude shows the inertia and dishonesty of our leaders, who are choosing to bury their heads in the sand and ignore the plight of millions of workers that are now caught between a rock and hard place.
They have been trying to pass the buck to avoid culpability over the mess the local currency finds itself in and offering zero solutions, illustrating that Zimbabweans have to find their own way out of the chaos.
Mangudya is certainly trying his best to pretend that the currency mess is someone else's problem that will just disappear.
He told the Chamber of Mines of Zimbabwe annual general meeting in Victoria Falls last week that the rising inflation is being driven by "behavioural factors" and claimed that money supply growth does not justify current exchange rate weakness.
"There is the hysterical scenario or otherwise the once beaten, twice shy scenario whereby people were beaten before by hyperinflation in 2008 and were beaten also in 2019 when we came up with new currency reforms. Human beings are rational," he said.
"So, because human beings are rational, they always think about the negative of whatever they would have seen. So, what they do whenever they get excess of the local currency they try to go and buy foreign currency in the parallel market. The demand for foreign currency in a dual current system is unlimited."
Inflation, he insisted, was a result of "self-fulfilling negative expectations" based on previous experiences.
The central bank's senior payment systems analyst, Howard Tundu, picked up the argument at Jerera growth point in Zaka, Masvingo province last Friday: "As RBZ, we cannot control what people do outside the official rates, where they have their rates which they use for payments. We are only concerned about the Zimbabwe dollar," he claimed.
But, as Africa Economic Development Strategies executive director Gift Mugano noted, the RBZ is just trying to ignore reality.
"The pricing regime in the market now is determined by the black-market pricing and the same black market is influenced by policy discord within the government.
"The fact that the central bank controls the exchange rate on the auction system has been one of the drivers of distortions. You can't say you are only concerned about the official rate. They should be concerned about the black-market rate. This is a sign of accepting defeat."
For the third time in a generation, government's mismanagement of the currency situation has plunged the nation into poverty.
Four decades into democracy, Zimbabweans are still being forced to lead lives of misery. With each government failure, they have nonetheless tried to find ways to rise, to survive, strive but this so-called new dispensation daily thwarts their efforts.
Related Topics