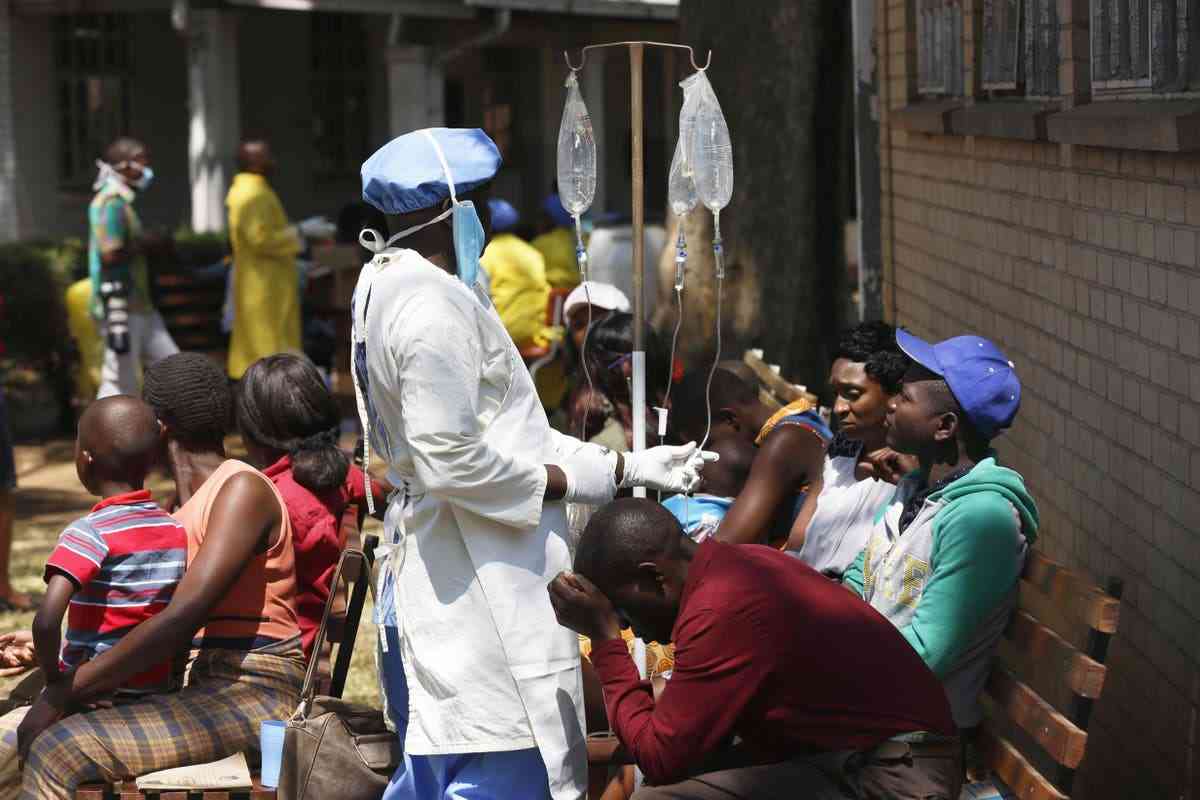 ZIMBABWE is facing another cholera outbreak that is threatening to become an epidemic, and yet our political leaders continue to bicker over who is responsible instead of coming up with solutions.
The country has recorded nearly 700 suspected cholera cases and five deaths since the latest outbreak, while Harare has had 39 confirmed cases as of May 15.
In fact, the country has become susceptible to cholera outbreaks in recent times, especially during the rainy season.
Although outbreaks have been reported almost annually, larger outbreaks that take epidemic levels are occurring with alarming regularity.
The largest outbreak recorded in Zimbabwe, which was also one of the largest ever in Africa, occurred during the 2008-09 period, where 98 592 cases were reported, with 4 288 deaths.
The next episode saw a total of 10 730 cholera cases and 68 deaths recorded between September 6, 2018 and March 26, 2019.
Most provinces in the country have reported occurrences, which point to a global problem: a lack of proper investment in clean water infrastructure at both local government and national levels.
It stands to reason, therefore, that improving water, sanitation, hygiene infrastructure, health system strengthening measures and inter-sectoral collaboration in responding to the cholera outbreak is not only key to controlling the outbreak, but to putting in place measures that prevent such outbreaks in the first place.
It is, therefore, laughable that National Housing minister Daniel Garwe, who is also Local Government acting minister, and Sekai Nzenza, who heads the Industry portfolio, sought to politicise the catastrophe.
"People are being forced to pay sewer bills by the council but no services have been done. The council is also making people pay garbage collection fees but there is litter everywhere, not only in Mbare," Garwe told Mbare residents yesterday after touring the oldest and poorest suburb in the country.
"We will destroy these houses and build new ones with proper and working sewer systems. This place has over 3 000 people, but they are using the same toilet. The pipes can no longer service such a populace."
His counterpart, Nzenza added: "Two days ago, I came to Mbare monitoring basic food commodities looking at how much prices have gone up. While on a monitoring survey, I came across this (poor sanitation) disaster."
That is a laughable excuse from a government that has been in power for the past 43 years.
While campaigning for the 2018 elections, President Emmerson Mnangagwa toured the dilapidated flats in the suburb and promised to have them renovated, but is yet to live up to his word.
Mbare, along with other low-income neighbourhoods around the country have been the epicentres of cholera and typhoid outbreaks in Harare over the past decade.
Government needs to realise that fighting and controlling the current outbreak requires co-operation with other stakeholders, and that the best way to prevent future occurrences is by investing in clean water infrastructure.
To do this, stakeholders need to put their hands on the deck, and not politick.
Related Topics