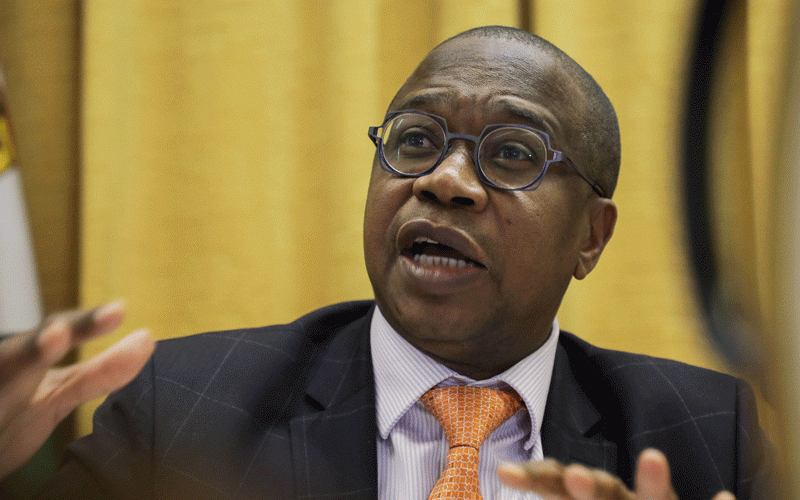 ZIMBABWE'S rulers think that it is within their rights to destroy their economy and turn to neighbours for stop gap solutions.
This weird belief was passed from the late strongman, Robert Mugabe to his successor, President Emmerson Mnangagwa.
When Mugabe drove productive white commercial farmers out of prime estates in violent land reforms from 2000, the country would soon be on its knees. This precipitated an exodus of Zimbabweans into South Africa, Namibia and Botswana. For him, it was all fine.
He did not have to deal with pressures associated with scrounging for opportunities for them. Zimbabwe's neighbours did.
The unsustainability of this dependence syndrome has been exposed during South Africa's move to drive back economic refugees.
Those who left Zimbabwe at the onset of waves of turmoil will return to find an economy still in choppy waters and far worse upheavals than before. The currency has changed several times, and its latest version is struggling to hold ground.
Hyperinflation, which at 500 billion percent in 2008 terrified them into stampeding out, is still shaking markets, and a volatile exchange rate is tearing the fragile economy apart. About 200 Zimbabweans who returned from warring Sudan last month touched down to full scale darkness and grounded industries due to gruelling blackouts.
They should have been shocked to realise that authorities were still going cap in hand to South Africa, Zambia and Mozambique pleading for power. Like many years before, broke Harare is still waiting for the same economies to fix their own power crises in order to export excess electricity to industries, mostly on credit.
This is how Zimbabwe's debt, at US$17,5 billion last year, has spiralled out of control. Zimbabwe's ruling elites want to patch up the fault lines for only a few months and pocket crucial public funds meant to tackle all these handicaps. Ruling party politicians' DNA has been intoxicated by this unsustainable dependency syndrome. Following weeks of relentless price hikes, Finance Minister Mthuli Ncube has never bothered to face the nation.
He knows that he has nothing to offer after running out of his depths. Instead, he knows he can turn to neighbours' manufacturers to provide the arsenal for fighting his own companies.
Last week, he asked their industries to flood markets with exports and turn the tide against 'profiteering' domestic producers.
Infact, events of the past few months have demonstrated that authorities are losing grip. Instead of regrouping to thrash out solutions, they resorted to ad hoc prescriptions again, lifting duty on eleven basic commodities to give themselves another chance to cling on to power. It is all messy. There have been no real actions towards addressing fundamentals behind this blazing crisis.
The truth is, Mnangagwa and his bootlickers can apply all tricks in the book to delay a full-blown downturn. But unless they tackle real issues behind this brutal meltdown, Zimbabwe will continue burning until neighbours cannot extend a hand anymore.
At that point, Zimbabwe will become too hot to handle.
Related Topics