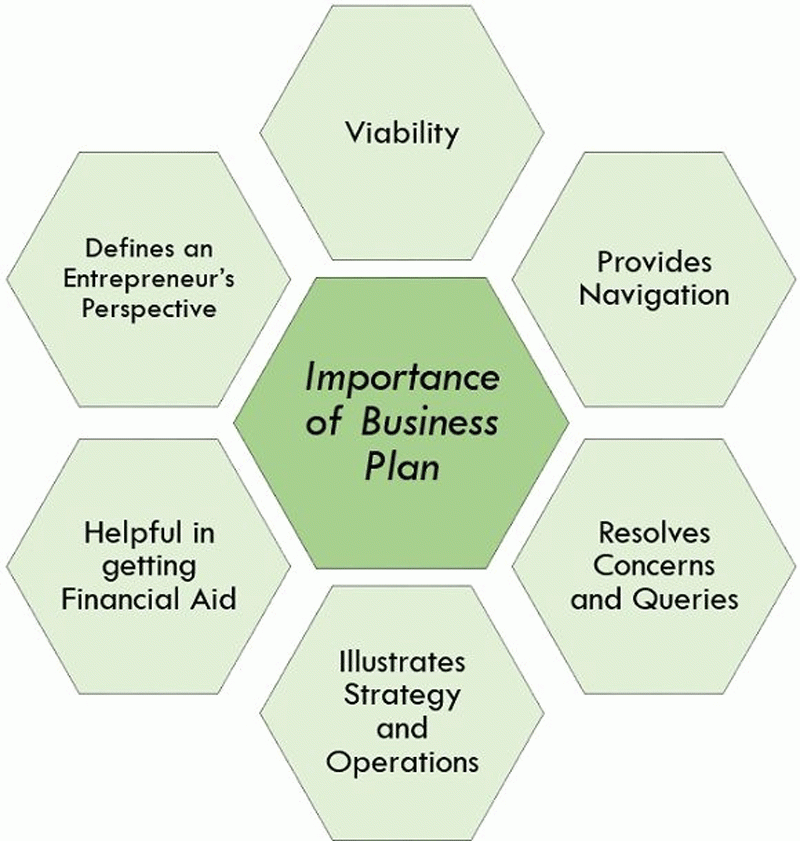 Some have been asking me why banks often reject their loan applications. There are many reasons that banks may use to reject an application. These range from lack of adequate collateral, wrong cash flows, or an unconvincing business plan. I feel it is of paramount importance for me to explain more on a convincing business plan. The business journey is indeed rewarding and also a voyage of discovery. We live in a world that is governed by laws. Failure to observe the law pertaining to a certain aspect means failure in that line. Business is not to be spared as well. There are laws of success that govern business.
In order for the business venture to grow and be sustainable there is a need for proper planning. There is a popular adage "Failing to plan is planning to fail" (Benjamin Franklin), this adage may sound like music to your ears but business planning is a key area which zeroes in on the importance of planning for any project. Sadly, this planning step is often overlooked and the result is always devastating.
There is a lot of money in Zimbabwe that could be tapped into by businesses if they plan well. Some good business ideas are dying, just because they lack proper business plans that can attract financing.
What is a business plan?
A business plan is a well-articulated road map that shows in detail how a company intends to achieve its objectives and goals. It seeks to lay out a written road map for the firm from marketing, financial, and operational standpoints. Both start-ups and established companies use business plans. A business plan is a document that shows strategic action items. Planning involves setting out the objectives of the business for a given period and to formulate various courses of action to achieve those objectives by selecting the best possible options (or alternatives) from the various activities available. It is concerned with both ends and these are: what is to be done and how it is to be done. It bridges the gap between where we are and where we want to be. It is a rational approach, wherein, all the members of the organisation need to work to achieve organisational goals. In fact, everyone in the business should plan, try keeping a to-do list for achieving those daily goals.
It is a summarised structure of the business. For running a smooth business there is no alternative other than to do a business plan. Depending with the sector, a business plan can sometimes be refereed to as a business proposal, investment prospectus, venture plan, loan proposal etc.
Uses of a business plan
 It is used by financiers and investors.
 Banks, for example, want to see how the company can achieve its goals.
 The plan is used to attract investment before a company has established a proven track record. It thus helps to secure lending from financial institutions.
 For big organisations, a business plan can serve to keep a company's executive team on the same page about strategic action items and on target for meeting established goals.
 They are so useful especially for start-ups because they show the way.
 Ideally, the plan is reviewed and updated periodically to reflect goals that have been met or have changed.
 Sometimes, a new business plan is created for an established business that has decided to move in a new direction.
 It provides direction for the business.
 A business plan reduces the risk of uncertainty.
 It reduces overlapping and wasteful activities.
 Planning promotes innovative ideas.
 Decision-making is made easier.
 Planning establishes standards for control.
1. A business plan is a very important and strategic tool for entrepreneurs.
It does help entrepreneurs focus on the specific steps necessary for them to make business ideas succeed, and it also helps them to achieve short-term and long-term objectives. Even though it is essential to have one, some entrepreneurs are reluctant to put this in writing. They believe each day must be different from the other and as well others think they are directed by the course of the economy, especially in a hyper inflationary environment like the Zimbabwe economy. However, excellent business ideas can be useless if you cannot formulate, execute and implement a strategic plan to make your business idea work. If you are looking to raise funds from institutional investors and lenders, keep in mind that having a good business plan is extremely valuable. The aim is to have a well-documented plan that speaks for itself. It needs to be clear and easy to read and understand.
2. Raising money for your business
Potential investors or lenders want a written business plan before they give you money. In Zimbabwe so many businesses have collapsed previously and to mitigate risk Investors, Banks etc require a business plan to see whether the Management knows the nitty-gritty of their business. A mere description of the business concept is not enough. The plan must have a thorough business and financial plan that demonstrates the likelihood of success and how much the business needs for it to be successful in the long-term.
3. To make sound decisions
Besides the banks a business plan acts as a guide to the entrepreneur. Deviation from the guide is minimised. Having a business plan helps you define and focus on your business ideas and strategies. Because a plan touches many facets, the entrepreneur will not concentrate only on financial matters, but also on management issues, human resource planning, technology, and creating value for the customers.
4. Identification of any potential weaknesses
Having a business plan helps you identify potential pitfalls in your idea. You can also share the plan with others who can give you their opinions and advice. Identify experts and professionals who are in a position to give you invaluable advice and share your plan with them. Even banks they may tell you the risk associated with your business when you apply for a loan.
5. To communicate your ideas with stakeholders-Viability
A business plan is a communication tool that you can use to secure investment capital from financial institutions or lenders like Banks. You can also use it to convince people to work for your enterprise, secure credit from suppliers, and to attract potential customers. For an International company wanting to invest locally ZIDA requires a well written plan for them to licence the entity. For special licences e.g Telecoms licence regulatory bodies also looks at the Business plan and the business proposal.
6. Creating a business plan involves a lot of thought.
You need to consider what you want to do and use that as a starting point. It does not need to be complicated. At its core, your plan should identify where you are now, where you want your business to go and how you will get there. Writing a good business plan does not guarantee success, but it can go a long way toward reducing the odds of failure. Besides, even if you are not looking for investment, your entrepreneurial plans will fall flat quickly without a plan to guide them.
7. Planning reduces the risks of uncertainty
Planning helps the entrepreneur to look ahead and anticipate changes by deciding in advance the tasks to be performed. The business plan shows the way to deal with the changes and uncertain (Unexpected) events. Changes or events cannot be eliminated (removed), but they can be anticipated (predicted), and managerial responses to them can be developed beforehand. Thus mitigating the impact of the risk.
8. Planning reduces overlapping and wasteful activities
A good business plan must show a coordination of efforts in the different divisions, departments, and individuals. It must also ensure clarity in thought and action and helps in working smoothly without interruptions. It must show stakeholders like the Bank that confusion, misunderstanding, useless activities have been minimised. It makes it easier to detect inefficiencies and minimize work pressure.
9. A good plan establishes standards for controlling
Controlling involves a comparison of actual performance with pre-determined standards. In case of any deviation, the management can take remedies to improve results. This is all shown in a business plan. In the absence of business plan, a manager will have no standards for controlling the actual performance.
10. It must consist Industry Analysis:
A good business plan consists of a background and overview of the industry and, along with the significant trends, key success factors, as well as an outlook for the future. This gives an open overview to the financier. It shows the lucrativeness of the business.
Important elements of a business plan
1. Executive Summary- This part includes the management structure of the business plus it outlays the Mission statement of the Company.
2. Products and Services- This portion seeks to elaborate the services or products the business offers or intends to offer to the market.
3. Market Analysis- The business must show that it understands its market in full. Remember the Bible says there is nothing new under the Sun- (Ecclesiastes 1:9) therefore the business is not unique the trends that affect the business have already been experienced by others.
4. Marketing Strategy- the business must show how it intends to retain its clientele and to reach newer clientele.
5. Cash Flows- It must include financial projections for start-ups or historical for existing businesses.
6. Budget- A budget is essential to show the investors or the bank how the business intends to utilise the funds.
Recommendations
It takes a lot of quality time to do a good business plan that talks your Business. It is always good to engage experts to draft a Talking Business Plan. FAILING TO PLAN IS PLANNING TO FAIL. For running a smooth business there is no alternative way other than to do a business plan. A business Plan must be followed to make the business succeed, it must not just be shelved. I encourage business leaders to approach professionals like this writer to do their Business plans.
There are so many investors in Zimbabwe who are looking for where to put their money but they at times fail to get businesses to put their money. I have been approached by several prospective investors who are hungry to invest in this country and my encouragement to businesses is to have Proper Business Plans, Cash Flows, keeping books of accounts and systems in place. Banks and Investors also like to invest their funds in a company that has an efficient and effective business plan that shows clearly its financial projections and its chances of getting success in the projected business.
Francis Chitambira is the founder of Smartfiscal Consultants – a business advisory firm. He is a business consultant, entrepreneur, business tutor, tax consultant and business developer. He has interests in agriculture as well as marketing. He can be reached at cell/WhatsApp: +263775844941 or email: fch[email protected]; website: www.smartfiscal.co.zw
Related Topics