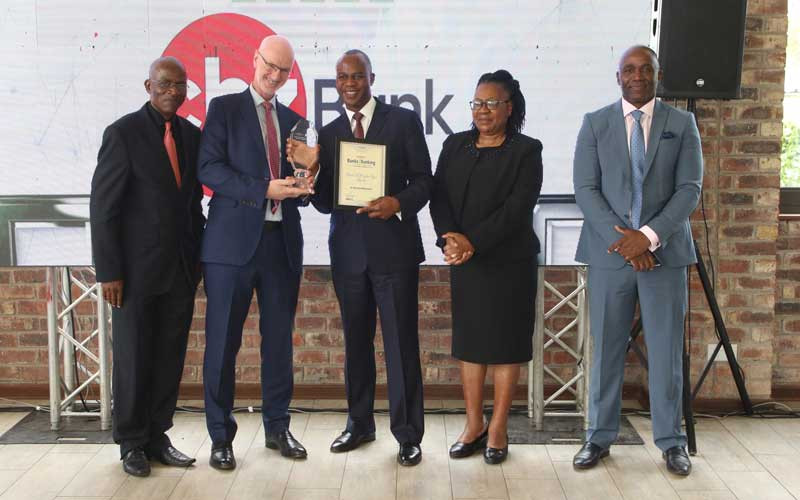 BLESSING Mudavanhu, group chief executive officer (CEO) at CBZ Holdings Limited was yesterday crowned the Best Bank CEO in the Zimbabwe Independent Banks & Banking Survey 2022 after steering the firm "through the most tumultuous years."
The premier survey, in its 22nd year, is one of several cutting-edge products run by the Zimbabwe Independent, the country's biggest business weekly.
It is held in partnership with the Zimbabwe Stock Exchange (ZSE)-listed financial services powerhouse, First Capital Bank.
CBZ Bank, the flagship unit of CBZ Holdings, was also voted the second-best performing bank in Zimbabwe.
According to a statement released by an independent adjudication panel for the awards, Mudavanhu's leadership in driving CBZ Bank through financial inclusion and innovation was impressive.
The panel said this was in line with the event's theme: Ramping up Financial Inclusion, Casting the Net Wider.
"He has managed the diversified group with a lead foot on the growth pedal ever since 2018," the panel said.
It said despite recurring economic headwinds, Mudavanhu managed to maintain top tier status at CBZ, the most diversified financial services group in the country.
The panel said Mudavanhu also managed to improve the asset quality and quality of earnings at the institution.
"The award was primarily a result of a hefty boost in his strong leadership of the $357,7 billion-asset bank, return on equity and total deposits, which continues to make progress in fulfilling the company's strategic and risk and regulatory priorities, while actively supporting customers, communities and employees," the panel said.
NBS was voted best building society.
Follow us on Twitter @NewsDayZimbabwe
Related Topics