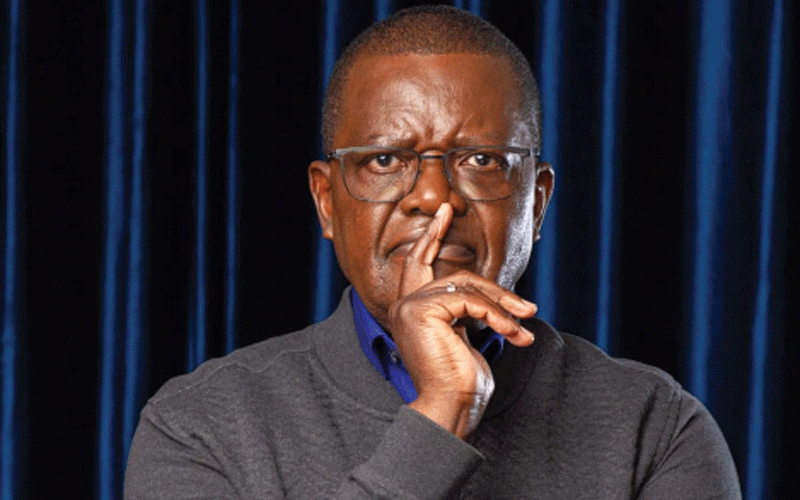 I THINK there is someone very close to President Emmerson Mnangagwa who is fixated on looting public resources. I hope and pray that it is not the President himself or his wife.
But how else do we explain the crude plot to shield from public scrutiny, via a General Notice, procurement of services and equipment for the Health ministry so soon after the Gold Mafia scandal?
While Mnangagwa has distanced himself from the offending notice at the time of writing, nothing has been done to repeal it. So, it remains law.
The President and his wife were both implicated in the gold smuggling scam and while we wait for him to clear his name, someone well-connected is attempting another heist.
Mnangagwa's silence on the Gold Mafia scandal is an insult to the electorate and understandably fuels rumours and speculation as the public searches for answers.
General Notice 635 of 2023 sought to shield procurement of construction equipment and materials, biomedical equipment, hospital protective equipment, vehicles including ambulances, laboratory equipment and chemicals and accessories from tender processes.
Justification for this was that these are of "national interest and shall not be publicly disclosed."
This imperious posturing must emanate from people who feel entitled to do as they wish with taxpayer funds.
Warning lights should go off whenever a politician claims to be doing something in the national interest.
"National interest" is an umbrella that politicians use to cover up their sins.
In April this year, the High Court dismissed graft charges against NatPharm managing director Flora Sifeku.
Her crime was to refuse to comply with an order to seek a waiver from the Procurement Regulatory Authority of Zimbabwe to go for direct purchase of sundries worth US$15 million.
The beneficiary of this scheme would have been Papi Pharma LLC represented by Delish Nguwaya.
Nguwaya is close to the First Family. SI 635 was meant to achieve this long-term plot to circumvent public scrutiny to line private pockets.
In another crafty move in 2021, Mnangagwa declared all roads in the country a state of disaster so as to "facilitate the release of funds for the maintenance and repair works".
This had the appearance of a noble cause, except the whole country is a national disaster. Why single out roads?
On closer scrutiny, cartels close to Mnangagwa were primed to grab road construction contracts without public scrutiny.
This appears to have become the favourite modus operandi: Cartels hatch out which sectors to target and then an enabling legal or policy framework is put in place.
This is what happened with Command Agriculture and the aborted attempts to privatise Fidelity Printers and Refiners.
Zimbabwe is witnessing corruption on steroids and the creation of an oligarchy benefiting a Zanu PF faction linked to Mnangagwa.
Creation of indigenous capitalists is not a bad idea on condition there is broad- based policy formulation, transparency and accountability at implementation stage.
We are witnessing indigenisation by stealth for the benefit of a small circle around Mnangagwa. This is corruption which must be stopped.
National assets and public money must not be distributed without the consent of the taxpayers. Indeed, taxation without accountability is illegitimate!
The public still deserves to know from Mnangagwa who was behind this attempted looting.
Those responsible for crafting the offending law must be fired and the looters behind them face the wrath of the law. But, don't hold your breath.
This opinion piece is from the YouTube.com//InConversationWithTrevor and convowithtrevor.com platforms.
https://convowithtrevor.com/icwt-newsletter-issue-39/
Trevor Ncube is Alpha Media Holdings chairman
Related Topics