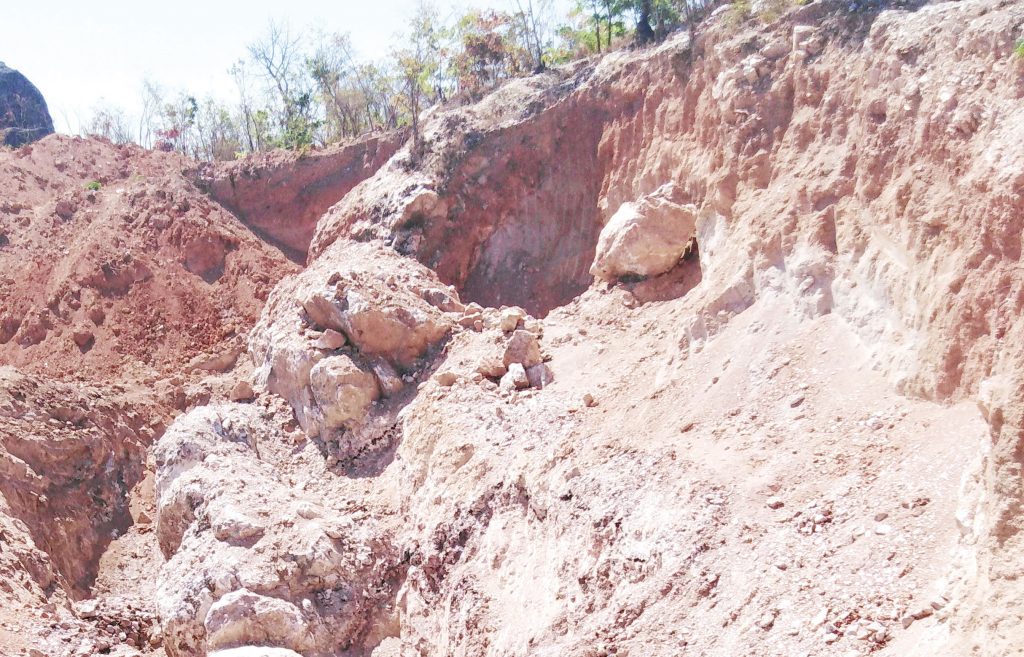 BY COLLINS MTIKA
A group of Malawian chiefs has forced several Chinese mining companies to stop operations in areas under their jurisdiction following allegations that they were operating illegally.
The drastic move was taken by a chiefs' council in Mzimba district in northern Malawi where Chinese nationals have set up small scale mines amid accusations that they use locals as fronts to avoid obligations such as implementing corporate social responsibility initiatives in communities where they operate.
An investigation by the Centre for Investigative Journalism Malawi (CIJM) in collaboration with the Information Development Trust (IDT) in Zimbabwe revealed that six mining sites have been affected by the order.
The unusual action by the chiefs followed an investigation by CIJM and IDT early this year that showed how communities in Mbobo, Mchapasulu, Phazima and Kadumudumu were not benefiting from the exploitation of their mineral resources by the Chinese.
A report by the Malawi Extractive Industries Transparency Initiative (MWEITI) revealed that the impoverished southern African country was losing  US$25 million daily through illegal mining taking place at Namizimu in Mangochi, Malingunde in Lilongwe, Vuwa in Nkhotakota and Perekezi in Mzimba.
Malawi has several minerals with economic potential, such as Phosphates (apatite), bauxite, kaolinitic, coal, kyanite, limestone, rare earths (including strontianite and monazite), graphite, sulphides (pyrite and pyrrhotite), titanium and vermiculite.
The Mzimba chiefs said they were forced to act after realising that Chinese nationals were flooding the district to open mines without proper licences or entering into joint ventures with local firms and without involving local communities.
Chief Mpherembe, the secretary for the Mzimba chiefs council said traditional leaders had to move in because the government was not taking any action against the errant miners.
"We stopped any mining activity in the district until we are told how government gave the Chinese nationals mining licenses," Mperembe told CIJM in an exclusive interview.
"If the government has allowed them to mine our precious stones, we will demand signed agreements, which must involve officials of M'mbelwa District Council and government."
Mining minister Albert Mbawala confirmed the developments and said the new Mines and Minerals Act empowered stakeholders such as traditional leaders to demand accountability from miners working in their communities.
"Before prospective miners are granted licences they must have a written pact or memorandum of understanding with respective communities where they will operate," Mbawala said.
"The MOU must stipulate the social and corporate responsibilities that have been agreed upon.
"In the absence of such agreements, communities have the power to send the miners packing."
The new law has also a provision for a mining company to develop a community engagement plan in collaboration with local authorities, traditional leaders, communities, civil society organisations, women and minority groups.
"The (mining commissioner) may suspend the operations of the holder of an exploration license, retention license, medium scale mining license or large scale mining license on its tenement area when the holder has failed to have its community engagement plan or updated plan registered or has substantially failed to implement its community development plan," reads part of the Act.
In the case of the six miners, their licences have not been suspended yet, but investigations have revealed that they did not have community engagement plans.
"There is no transparency from government on how the Chinese come to do mining in our areas," Mpherembe said.
Malawi's Mines and Minerals Policy demands that a miner must reach an agreement with the community before getting a license.
The policy recognises a number of social issues associated with mining that need to be taken into consideration.
These include ensuring social justice, access to health facilities, job opportunities, education and tackling gender imbalances.
However, the policy appears to only exist on paper due to poor enforcement
This is evidenced by failure by licensed companies to respect social responsibility commitments as required by law.
Mbawala said government was aware of problems in the mining sector that  include alleged corrupt practices as well as smuggling of minerals by foreign nationals.
Grain Malunga, an energy and mining expert, said there was need to strengthen government agencies so that they can monitor mining operations and rein in errant investors.
"Government should foster an improvement in the operations of the department of mines in terms of inspectorate services; so, government should make sure that the department has more financial resources and mobility," Malunga said.
Lu Chang, the Chinese embassy spokesperson, said it was wrong to paint nationals from the Asian country with one brush, suggesting that those accused of plundering resources in Malawi were doing so as individuals.
Many Chinese nationals have penetrated the remote areas of Mharaunda, Kafukule, and Euthini where they are doing mining using licenses obtained by local middlemen.
Chikomeni Manda, an artisanal and small scale mining (ASM) Consultant at Perekezi ASM Consultants, said it was difficult to monitor operations of the small scale mines and force them to invest in local communities.
Manda said in Mzimba, for example, many Chinese nationals have invested in mines owned by Malawians and were extracting low value gemstones like rose quartz.
He believes that in a small way locals are benefiting from the Chinese investors through employment though they are being paid wages that do not reflect the work they do for the investors.
Related Topics