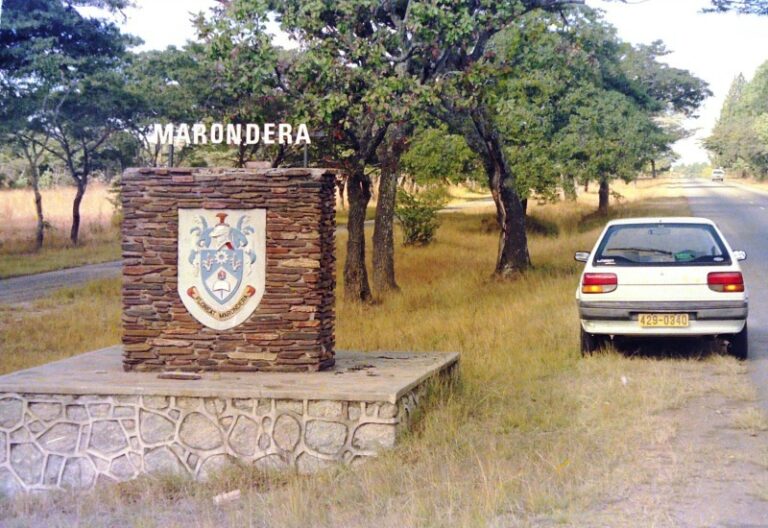 BY JAIROS SAUNYAMA ONLY a fortnight ago Stanley Masaiti lived a life of flamboyance and plenty, running farming businesses with the finesse and acumen that made him one of Marondera's top business executives.
But with all the money, the skills, the strategy, he failed to handle disappointment.
Masaiti (65) took his life at the sound of a gun, all in protest of a debt summing up to US$3 million allegedly owed by his brother Daniel.
They say death is a crafty thief but this was too crafty even for Marondera's most respected farmer.
His funeral was more inspirational than emotional to those who visited the farm for the first time.
A fleet of cars, from sedans to SUVs occupied the greater chunk of the Masaiti homestead at Mhembwe Farm, about 27km outside Marondera.
As one made way to the exquisite farmhouse, the eye could not miss another fleet of tractors and other heavy farm machinery neatly parked beside a state-of-the art tobacco barn.
This infrastructure is evidence enough  that indeed there is a successful farming activities taking place.
Another section had top-of-the-range vehicles.
But the sound of the wailing emanating from behind the lavishly growing pine trees is disturbing.
This was the final day for millionaire farmer who made headlines after committing suicide by fatally shooting himself at his brother's business premises.
Almost everyone from farm workers, farmers, security details, politicians and residents of Marondera thronged the Masaiti residence to bid farewell to a man who rose from rags to riches, and became a role model to many.
"We can say all that we want, but it was his time to leave the earth. This is God's time," said deputy Foreign Affairs minister David Musabayana in his eulogy at the funeral.
Musabayana is also Wedza North Zanu PF legislator and fellow tobacco farmer.
It was a sad end for the farmer with traditional leaders led by Wedza Chief Svosve ordering the family not to allow body viewing.
According to culture and tradition, body viewing ritual is not allowed if the person committed suicide.
The deceased's body is also not allowed to lie in state in the family home.
It emerged at the burial that the late Masaiti worked hard from a mere farm worker to become one of the most sought after farmers in the country.
He worked for a white farmer as a foreman before acquiring land.
The "gods" of success smiled at him as he rose to greater heights.
"When it comes to tobacco farming, he was the best. The tobacco floors would close to others when he takes his bales there," added Musabayana.
True to Musabayana's words, scores of haulage trucks would make a convoy to the floors when the tobacco selling season was open.
As if that was not enough, the late Masaiti sent two of his sons to the elite Brondforby Agricultural College as he prepared for succession.
His sons are already making waves in the tobacco farming industry.
At such tender ages, they are living on the fast lane, driving top of the range vehicles like Range Rovers.
On August 20, Stanley left his farm in the company of his brother Mutsa (59) and headed to Chipiwa Gardens, an entertainment joint owned by his brother Daniel.
Upon arrival he ordered Mutsa to return home as he wanted to be alone.
Mutsa protested but was convinced and left with the vehicle on the pretext that he would return and fetch him later.
Stanley then posted on a WhatsApp group that he wanted his money from Daniel and his wife Chipiwa.
He then pulled the trigger on his forehead and died.
A security guard at Chipiwa Gardens, Simon Nyahanana witnessed the horror and informed the police of the incident.
Daniel did not attend the burial of his brother.
"We have accepted our fate, and as a family we have lost a great person but that is it. We have to be strong and move on. Such is life," said Stanley's younger brother Alois.