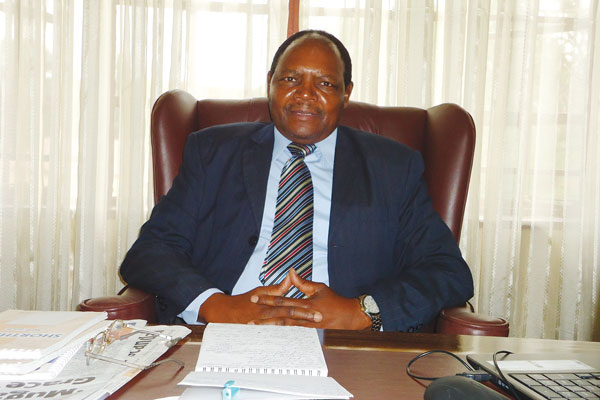 BY KUDAKWASHE TAGWIREYI SADC chairpersons of human rights' bodies on Friday adopted the Harare declaration to address different forms of violence against immigrants including xenophobia in southern Africa, particularly in neighbouring South Africa.
They met in the capital on Thursday and Friday in the wake of a rise in anti-Zimbabwe immigrant sentiment in that country accompanied by pockets of xenophobic attacks against foreign nationals.
Last week, a disturbing video of medical doctor and Limpopo Province Executive Committee member (MEC) Phophi Ramathuba abusing a Zimbabwean patient at a hospital in South Africa went viral.
There is now a push for her dismissal led by different groups such as the opposition Economic Freedom Fighters (EFF).
The Zimbabwean patient was at the hospital awaiting surgery after she was involved in an accident when Ramathuba accused her and other foreign immigrants of straining that country's health delivery system.
In their declaration, chairpersons of the Southern African Countries National Human Rights Institutions (NHRIs) urged member states to respect the rights of immigrants.
"Urge Sadc member states to implement national, regional and international laws that protect the rights of migrants," they said.
"Urge Sadc to consider forming a Sadc Advisory Law Reform Commission to develop model laws on the rights of migrants that influence the national laws of member states.
"Create awareness of the human rights and obligations of migrants and host communities in Sadc  states."
In South Africa, outbreaks of xenophobic attacks against foreign nationals are common.
In 2008, the xenophobic attacks displaced thousands and claimed the lives of 60 people.
There are an estimated 178 000 Zimbabwe Exemption Permits (ZEP) holders in that country.
Pretoria has said it will not renew their permits when they expire in December, leaving many facing deportation.
Zimbabwe Human Rights Commission (ZHRC) chairperson Elasto Mugwadi told The Standard on Friday that they were worried about the abuse of African immigrants in South Africa.
"Suffice to say we are also aware that we do have serious problems  within Sadc  the recent which we have been hearing about  taking place in South Africa and we feel as sub regional National Human Rights institutions to advise our member states of what they should do to ensure that the rights of migrants are protected," Mugwadi said.
South African Human Rights Commission chairperson Bongani Christopher Majola added: "It should not be like that (violence against immigrants). We need to do everything possible to respect, promote and promote rights of each and every individual in Sadc."