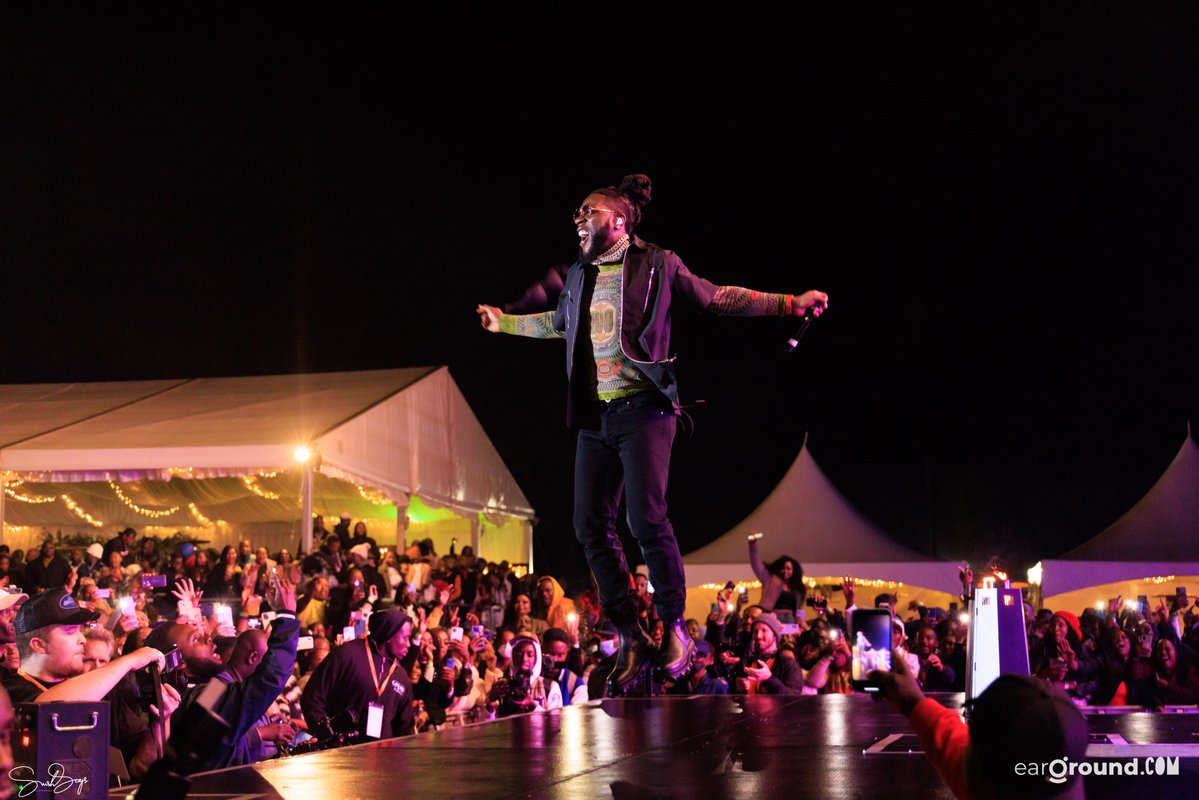 BY AGATHA CHUMA IT was indeed a weekend start-up as Jah Prayzah and Grammy award winner, Burna Boy rocked the stage at Belgravia Sports Club in Harare on Friday.
Despite the cold weather, the two artistes managed to pull a huge crowd.
Dressed in all white attire, Jah Prayzah was the one to cling onto the stage first and he performed a number of his tracks which include Mudhara Vachauya, Dangerous, Dzamutsana, Gone and Goto which is one of the favourites for a number of fans.
He proved that indeed he is nearer to becoming African giant too.
Just as he was performing, the lanky musician invited Tamy Moyo on stage who also gave a good performance.
Nigerian Burna Boy, born Damini Ebunoluwa Ogulu got onto the stage at 10:55pm, 35 minutes after Jah Prayzah's performance and he wowed the crowd proving that indeed he was the African king.
Despite having no live band, the Nigerian rocked the stage for 75 minutes with a well-polished act.
His playlist consisted of songs such as Kilometres, On the Low, Jerusalem (remix), Yeyeye and Sungba.
Ladies seemed to have been enjoying the show a lot as some of them end up removing their undergarment clothing throwing them to Burna Boy on stage.
The show was indeed a sizzling show and Burna Boy appreciated fans for attending the show and promised to come back  to Zimbabwe for another performance soon.
The police and security guards were able to control the crowd as no serious disturbances were recorded inside.
Related Topics