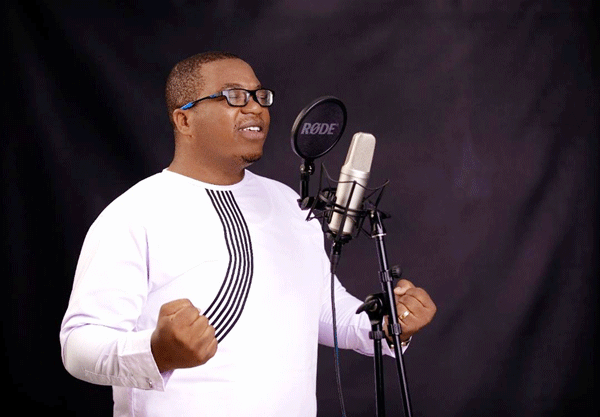 BY WINSTONE ANTONIO HARARE-BASED Seventh Day Adventist musical group, The Vine has taken its music exploits to another level, collaborating with a South African Grammy award-winning Soweto gospel choir.
The collaboration, titled Inyang'Enkulu, will be part of The Great Physician, The Vine's forthcoming second album to be recorded live on April 30 at Harare International Conference Centre.
Speaking to NewsDay Life & Style, The Vine director Everton Mlalazi said the 12-track album would feature Mahalia Buchanan, Mabongi Mabaso and a 40-piece orchestra.
"The Vine is a 13-member musical group founded in 2014. We released our first album Musandipfuure in 2018, and on April 30, we will do a live recording of our second album titled The Great Physician," he said.
"This forthcoming album will also feature our already released song Inyang'Enkulu that is trending locally and has amassed over 100 000 YouTube views in less than two weeks."
He added: "It was very humbling too to work with Soweto Gospel Choir who regardless of being Grammy award winners are very humble and easy to work with. Their energy is also very infectious."
Mlalazi said it has been a very long, but fulfilling experience working on the new album.
"We have been quiet for a while, but we have been working on this project behind the scenes. The Vine started working on this project in earnest in 2020, but the work came to a stop after the outbreak of COVID-19," he said.
"At first we thought the work was going to resume soon, but that was not the case. We had to come up with a workaround to still get the project done regardless of the situation."
Mlalazi said the COVID-19 pandemic was a source for more inspiration for the album.
"The situation that people around us are experiencing needs a great physician; and when confronted by situations that are beyond our comprehension we turn to God for answers. In a time where we have a disease that is causing havoc everywhere and we do not know how to cure it, is the time that the great physician becomes the centre of our focus. We cannot help, but look to God for all the answers we need because he is the great physician," he emphasised, adding that their music stemmed from the true vine, Jesus, with the aim of drawing many unto Christ.
"Our music is more on the classical side and is very biased towards intricate harmonies which might be a bit different from others, but that does not make us any better, but rather makes us buttress our musical identify."
He described the ongoing preparations for the live recording as very hectic.
"We are very meticulous and are hoping and praying that everything to the minutest detail will be executed as planned. We are praying for a Holy Spirit filled evening with everyone coming.
"We encourage everyone to come. Just go on the Gateway Stream website and look for The Vine live recording and register to attend the event for free," he said.
Songs to be featured on the album produced by Nigel Nyangombe include title track, The Great Physician, God Can, Ndimi Simba, Psalms 94, Prayer and Pass Me Not Oh Gentle Saviour.
Follow Winstone on Twitter @widzoanto
Related Topics