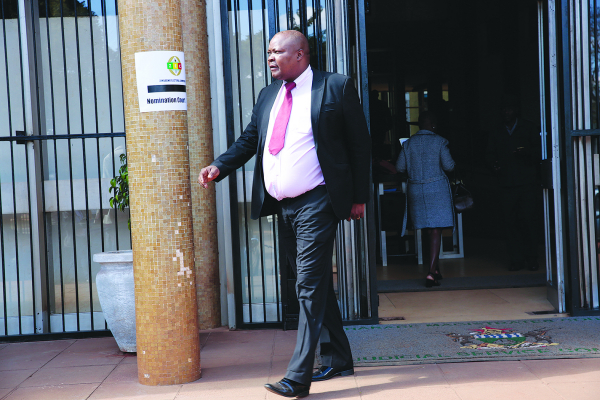 BY HARRIET CHIKANDIWA THE High Court will today hear an appeal by opposition Citizens Coalition for Change (CCC) legislators Job Sikhala and Godfrey Sithole who are seeking their release from prison after the lower courts denied them bail.
On Monday, Sikhala and Sithole asked the High Court to overturn deputy chief magistrate Godfrey Mandaza's decision to deny them bail, arguing that they were not a flight risk.
Last week, Mandaza denied bail to Sikhala and Sithole after ruling that they were not suitable to be remanded out of custody pending commencement of their trial because they were repeat offenders, had breached previous bail conditions and were persons of means who supplied transport to persons who had perpetrated acts of violence in Nyatsime.
Read More . . .
The violence emanated followed the brutal murder of CCC activist Moreblessing Ali who was allegedly killed by Zanu PF activist Pius Mukandi, alias Jamba.
But through their lawyers Jeremiah Bamu and Alec Muchadehama of Zimbabwe Lawyers for Human Rights (Zlhr), Sikhala and Sithole, argued that Mandaza mistook the facts by denying them bail on the basis that they were people of means when this reason does not constitute a compelling ground for the denial of bail.
The two opposition party legislators were arrested on June 14, and charged with incitement to commit public violence as defined in section 187(1)(a) as read with section 36(1)(a) of the Criminal Law (Codification and Reform) Act.
It is alleged that Sikhala recorded and circulated a video urging people to commit acts of public violence to revenge the death of Ali, who was murdered in Nyatsime.
The two legislators want the High Court to set aside Mandaza's decision and to be admitted to bail on conditions which include paying a bail deposit and to be ordered to report at Harare Central Police Station until their matter is finalised.
Follow us on Twitter @NewsDayZimbabwe