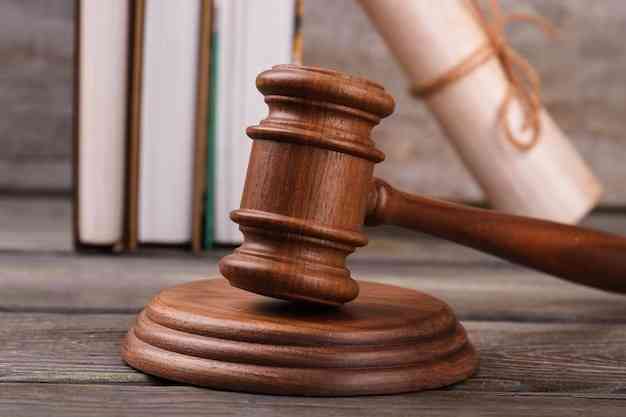 A High Court judge has dismissed an application by a Mazowe woman to nullify her divorce from her late ex-husband.
Martha Nyathi, nee Nyarira, an ex-wife to the late Chemist Nyathi, was contesting a decision by the Magistrate court sitting at Chiredzi dismissing her application for rescission of a default judgment granted in 2009.
She argued that the divorce granted by the then Chiredzi Magistrate Diana Masiyiwa was fraudulently obtained, and would prejudice her in the sharing of the late Nyathi's property.
In her submissions, Martha disowned the signature on the notice of appearance to defend, and challenged the respondents to prove otherwise.
She also challenged the respondents to produce proof of service of the summons on her.
In her ruling, High Court judge, Justice Sunsley Zisengwe dismissed her application chastising her for waging a legal battle against the dead.
"One might be tempted to say that the appellant with the advantage of life is practically waging a battle against a dead person," Zisengwe said.
"She is attempting to prosecute a cause against the deceased posthumously where she failed to prosecute during his lifetime.
"We hold the firm view that the court a quo did not err in exercising its discretion in dismissing the application for the rescission of the default judgment.
"Accordingly the appeal is hereby dismissed with costs."
Zisengwe added: "If this rather usual application for rescission of a default judgment sought were to be granted, the appellant would obtain an untenable advantage not only over the deceased who is now unavailable to defend this present application and to prosecute the main claim to its logical conclusion.
"But also over the second respondent who was not party to the original litigation.
"She has now to scramble around to pick up the pieces of what must have happened between the appellant and the deceased in an attempt to ward off the appellant's legal onslaught."
Nyarira told the court that she only became aware of her divorce after Nyathi died in 2021.
The couple had been staying apart since 2002 when Martha left Nyathi in Chiredzi to stay at a family farm in Mazoe.
Martha says she only knew that Nyathi had divorced her when her son, Michael Nyathi, went to register his father's estate with the Master of the High Court in Harare.
The beneficiary of the estate is Getrude Nyathi, the deceased's wife.
Related Topics