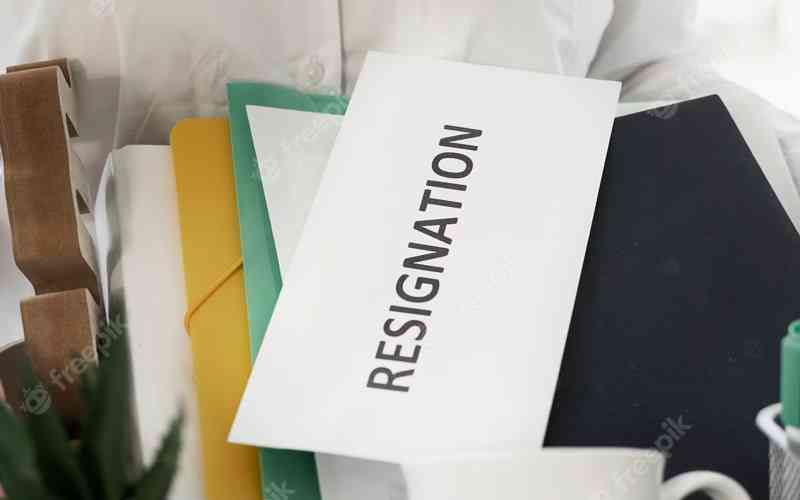 The Central Intelligence Organisation (CIO) has been hit by massive resignations with officers alleging that working conditions have deteriorated immensely.
The CIO is superintended over by a State Security minister, but the position has been vacant since January last year when President Emmerson Mnangagwa fired Owen Ncube.
There are about 10 000 members of CIO, up from an estimated 7 000 during the time of the late Robert Mugabe.
Many of those leaving are going into private organisations, with a sizeable number migrating to the United Kingdom to take up miniscule jobs, it has been established.
According to informed sources, more than 60 officers have left the employ of the spy organisation since the beginning of the year.
"Many people are frustrated. They feel let down, so they are leaving," one source said.
"There came a time when even junior officers were openly complaining about the conditions of service in front of their bosses.
"Such things never used to happen before."
A few years ago, our sister paper NewsDay reported that there was disquiet in the spy organisation as junior spooks complained of a huge salary gap between them and their bosses.
Senior officers are reportedly victimising low-ranking intelligence operatives, accusing them of causing disharmony in the spy agency.
"So, now the bosses are asking which junior officers are not happy.
"They allege there are some operatives in the secret service who are moving around agitating others to be vocal about their salaries," a source, who left the organisation last year, said.
"It doesn't need a rocket scientist to tell you that the economy is crashing and the salaries we are getting are rendered useless because of inflation."
Early this month, independent legislator Temba Mliswa exposed how the situation has become dire when he posted on Twitter that a senior operative confided in him about their poor working conditions.
"DIO [division intelligence officer] Nheta also urged me to speak out about the poor working conditions for the CIO since ED's emergence as president and said he is still wearing suits he bought when Mugabe was president," Mliswa posted.
"He was allegedly also removed from being part of ED's protection unit due to tribalism.
"According to him, working conditions have gone bad.
"During Mugabe's time he said they could return from foreign trips with enough money to buy stands or houses. Not now, only a clique is benefiting."
Mliswa also said many in the system were upset with Mnangawa and "are only seeking to make money without offering him progressive advice"
Related Topics