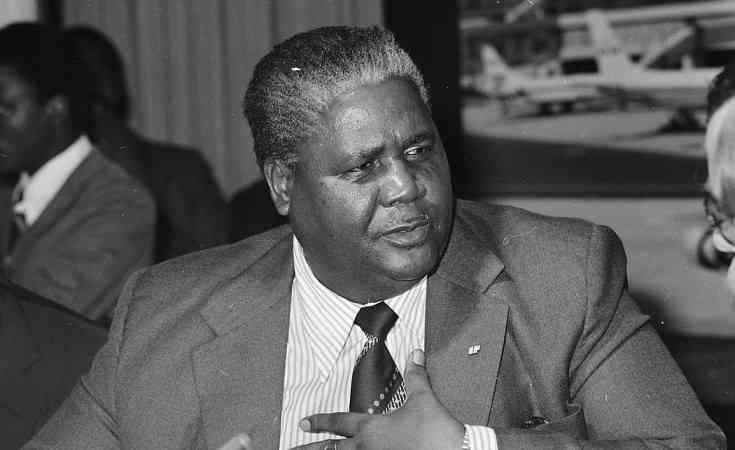 AN organisation formed in honour of the late former Vice-President Joshua Nkomo, has accused Matobo Rural District Council of frustrating the construction of Joshua Mqabuko Nkomo School of Tourism and Hospitality in the district.
The organisation, Lalangwe Mbambangwe Memorial Trust, is being spearheaded by ex-Zipra cadre Linganiso Mdabuko Nyathi.
In an interview, Nyathi said their efforts to honour the late nationalist were being frustrated by the local authority.
"The late Nkomo was given respect during the liberation struggle and was described as the Lion of Africa, Father Zimbabwe and also as Chibwe Chitedza by locals.
"This was because of his leadership qualities, and strength and he had no hard feelings with anyone regardless of colour, tribe or ethnicity. I have submitted my paperwork with the local authority to peg where I wanted to build the Dr Nkomo School of Tourism and Hospitality, Recreational Facility in the form of sports and other facilities which are not mentioned here," Nyathi said.
He questioned the motive behind the delays on the part of the local authority.
"As the founder of this trust in honour of Nkomo, I am not happy over the delays. I am disappointed. Matobo RDC needs to address this soon," he added.
Matobo RDC chief executive officer Elvis Sibanda said Nyathi was not telling the truth.
"Council and the physical planning department identified the area long back. After public consultations were made, some stakeholders objected to the project site," Sibanda said.
"Those people were advised to choose a different site, but they were adamant about their preferred site. If they were serious about the project by now they could have done something by identifying another land in consultation with communities and traditional leaders together with the council."
He said there was no way the council could oppose development.
The project is supposed to be constructed at Maphisa in Kezi.
Related Topics