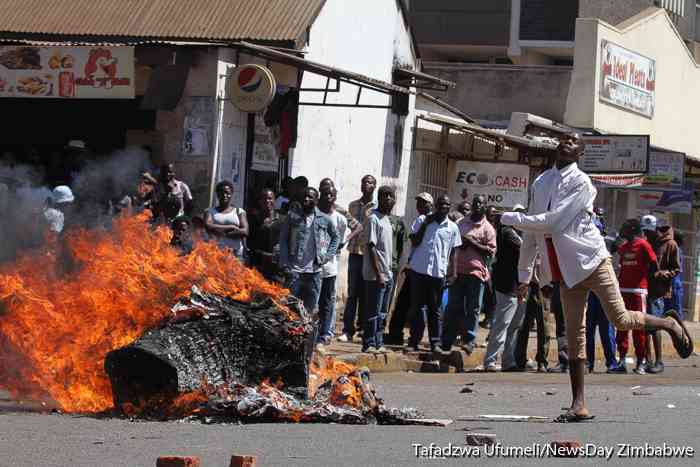 AN estimated 59% of the country's citizens fear being victims of political violence as tensions mount ahead of the August 23 elections.
In a report titled A Call for Peace and Tolerance in the Harmonised Elections 2023, the National Transitional Justice Working Group (NTJWG) noted a disturbing increase in political tensions across the country.
"As the momentum rises, tensions are also rising, with evidence of violence and social unrest already being witnessed nationally," the report read.
"This situation raises critical questions that the nation and all peace-loving and truly patriotic citizens must reflect on. About six in every 10, representing 59%, expressed fear of becoming victims of political violence during elections."
President Emmerson Mnangagwa has pledged to ensure peace prevails before, during and after the elections.
Police on Saturday vowed to deal with acts of political violence.
The country has a history of disputed elections marred by political violence, the worst being in 2008 when an estimated 2 000 MDC supporters either died or were injured.
In 2018, six civilians were killed in the August 1 post-election violence.
NTJWG said Zimbabwe was a country with deep-rooted political intolerance characterised by hate speech.
"Examples of intolerance preceding violence in Zimbabwe can be traced as far back as the 1980s resulting in Gukurahundi, the 2008 political violence and the August 1, 2018 post-election shootings," the organisation said.
NTJWG implored government and political parties to respect the Constitution and work towards safeguarding citizens' fundamental rights.
"We recommend the setting up of a high-level inclusive multi-sectoral mediation initiative to assist the Zimbabwe Electoral Commission in addressing the current situation and ensure all contested issues are ironed out in a way that restores the people's confidence in the process. The initiative must then shepherd Zimbabwe through the election into post-election reconciliation," NTJWG added.
Related Topics