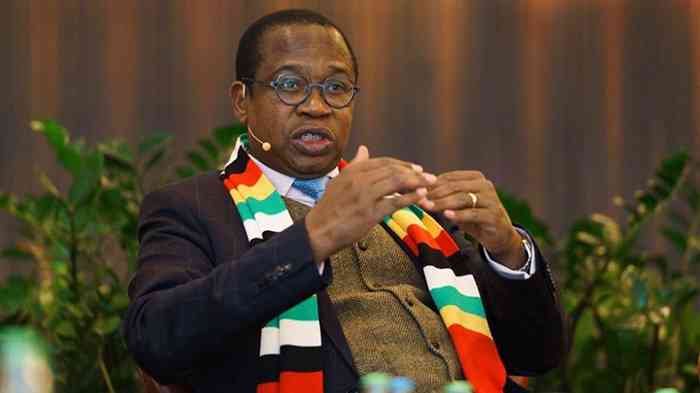 ZANU PF parliamentary candidates and top officials have expressed concern that the country's haemorrhaging economy and currency crisis could cost the ruling party some seats in the upcoming general elections if not urgently addressed.
Speaking during the party's week-long induction workshop which ended yesterday at the Zanu PF convention centre in Gweru, party officials particularly parliamentary candidates reportedly took turns to throw brickbats at Finance minister Mthuli Ncube, demanding a solution to the multi-faceted crises facing the nation.
Senior party officials including 210 aspiring MPs, youth and women quota members attended the five-day election induction workshop in Gweru which started on Monday.
Ncube, who is the party's aspiring MP for Cowdray Park in Bulawayo presented on the state of the economy and assured the restive party officials that the economy would stabilise ahead of elections set for August 23.
"Ncube was grilled over the failing economy and inflation.
"Ncube was told that the economy was Zanu PF's number one enemy going into the elections," said a Zanu PF candidate, who spoke to NewsDay Weekender on condition of anonymity.
"The MPs were expressing fears that the run-away inflation might cost our party seats in the upcoming elections.
"This was a real concern and Ncube promised to deal with the economy."
Contacted for comment, Zanu PF spokesperson Christopher Mutsvangwa directed all questions to the party's national political commissar Mike Bimha.
Bimha said he was not at liberty to disclose deliberations made at the meeting.
"I am not in a position to discuss what happened in the meeting.
"Just imagine disclosing your strategies before a football match, this is not proper," he said.
Zimbabweans have been thrown into deep poverty as prices of basic commodities keep skyrocketing beyond reach as the local currency crashes against the greenback.
The local currency that was re-introduced in 2019 has been on a free fall, forcing service providers to switch to the United States dollar or forward pricing to hedge against losses.
President Emmerson Mnangagwa has resisted calls to redollarise the economy.
Zanu PF has stepped up preparations ahead of the elections while the Citizens Coalitions for Change is yet to complete its candidates selection process.
Zanu PF said regalia for campaigns is now ready for all the aspiring candidates.
The ruling party has splashed on 210 all-terrain vehicles for its parliamentary candidates and its affiliates.
Related Topics