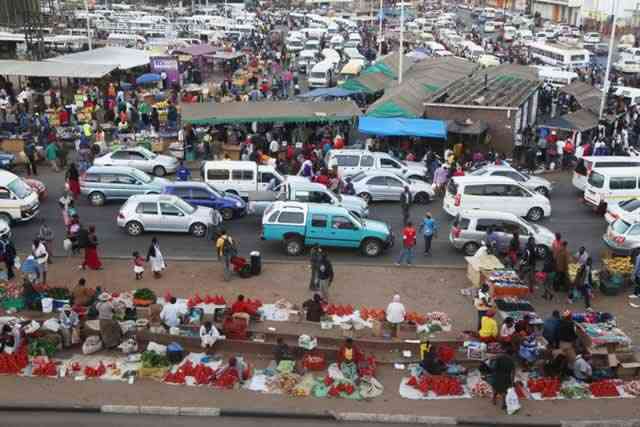 THE Bulawayo City Council (BCC) will start removing informal traders operating at unauthorised points starting from Wednesday this week as it seeks to bring sanity to Zimbabwe's second largest city.
In a notice signed by the town clerk Christopher Dube, the city council gave a Tuesday ultimatum for all informal traders illegally operating in the streets, roadsides and pavements to vacate.
"With effect from Wednesday, January 11, 2023, BCC will be conducting an exercise to eliminate all illegal activities to restore order and cleanliness," partly read the statement.
"The Informal traders operating around the city include car wash services, vehicle repairs, illegal pickup points by vehicles, delivery of farm produce and other products onto the streets, push carts, heavy commercial vehicles into the central business district, illegal throwing and dumping of garbage or litter. So we are giving them up to Tuesday to cease their illegal activities."
The city council says it has designated informal trading sites in the central business district and suburban areas and those interested should visit the council's vending offices for registration and licensing.
"The city encourages trading at designated sites in terms of the municipal laws. This fosters peace, cleanliness and control of all informal trading activities through the associations which have Memoranda of Understanding with the city," further read the statement.
Bulawayo United Residents Association chairman Winos Dube welcomed the council decision, describing it as pleasing.
"It's a good move as we presume it will bring sanity to the city. What we are currently witnessing in the city is unpleasant. We should, however, have a clear system that caters for both vendors and the council. We also want to encourage the council to do their duty diligently and avoid casualties during the exercise," Dube said.
Vending has become the biggest source of income for unemployed people in Zimbabwe.
Follow us on Twitter @NewsDayZimbabwe
Related Topics