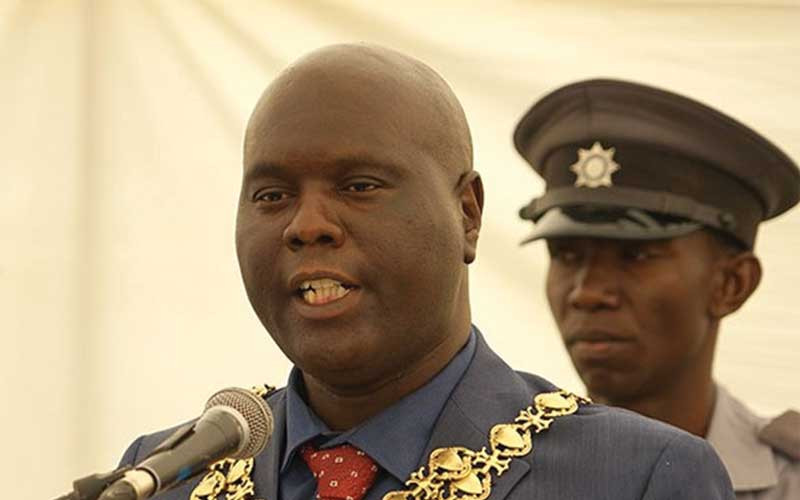 FORMER Harare mayor Herbert Gomba, who was arrested in the capital on Wednesday while officiating at a borehole commissioning ceremony in his Glen Norah ward 27, was released without charge.
Gomba said he was released on the same day with the help of the Zimbabwe Lawyers for Human Rights.
"We applied to the police to have our event with our partner China Aid which was donating four boreholes in my ward. We made a follow-up to police on Tuesday and they said we should continue with the event preparations and they were coming with our approval letter," Gomba said.
"Police who were maintaining peace at the event came and started asking questions and nothing happened until police bosses called me aside, that is when I was arrested in the morning and taken to Glen Norah Police Station."
He added: "These things do happen, but the most important thing is to thank those who helped us to drill and install the solar-powered borehole systems. They have done well and our community will be grateful forever.
"We have faced serious challenges from the numerous Zanu PF youths who wanted to disturb the project from the period we started drilling the boreholes. We must not mix politics with development."
Gomba served as mayor of Harare from 2018 to 2020.
He has been a member of the Harare City Council since 2008 representing ward 27, which covers parts of Glen Norah high-density suburb.
Follow us on Twitter @NewsDayZimbabwe
Related Topics