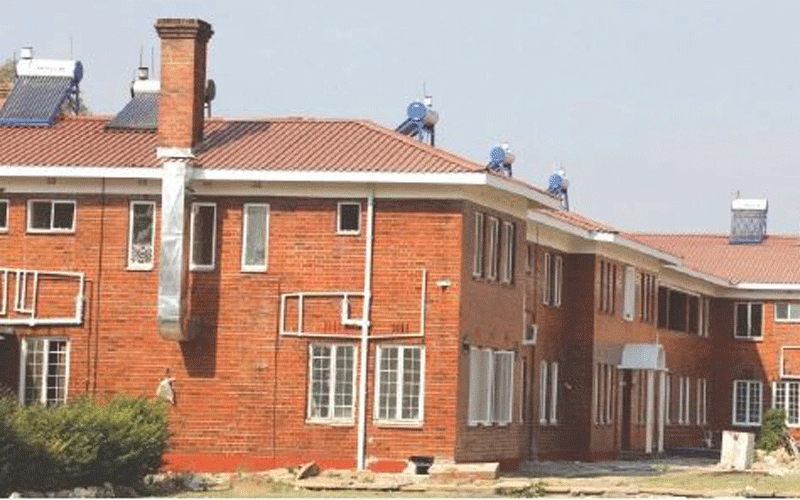 MPILO Central Hospital in Bulawayo is reportedly turning away cancer patients in need of radiotherapy due to a malfunctioning machine.
Acting provincial medical director Marphios Siamuchembu revealed yesterday that cancer patients were being sent back home because the cancer machine broke down last year.
"All l know is that the machine is not working. Since last year we have been turning away cancer patients as there is nothing that can be done to assist them," Siamuchembu said.
"l am not in a position to comment on the operations of the machine. My only job is to know whether the machine is working or not. I have to oversee whether it is working or not and for one to know about the operations of the machine, they would have to speak to those who run the hospital," he said.
Early in February, it was revealed that cancer patients from the southern region had gone for more than a year without getting radiotherapy services.
The Mpilo Central Hospital cancer unit is one of the country's only two public medical facilities that treat cancer patients, but its radiotherapy machine has been down since August 2020.
The hospital services Bulawayo, Matabeleland North, Matabeleland South, Masvingo and Midlands provinces.
Radiotherapy uses radioactive rays to kill cancer cells or to shrink their growth.
Indications are that the machine was repaired last August before it broke down again. Southern Eye also understands that there is no expert physicist to operate the radiotherapy machine.
Delays in accessing radiotherapy often lead to cancer cells spreading in one's body, thereby lessening the patients' chances of overcoming the disease.
Mpilo Hospital chief executive officer Narcicious Dzvanga said he was not aware of the situation because he just got into office.
"I will check on what is happening," Dzvanga said.
Meanwhile, in an unrelated matter, the Mater Dei Hospital board of trustees said it would introduce a women's wellness clinic in Bulawayo.
Mater Dei board of trustees chairperson Raymond Smithwick told Southern Eye that the idea was mooted a few years ago when one female member pointed out that there was need for a women's wellness clinic.
"Implementation involves a massive expansion project occupying 3 000 square metres, envisaged to cost US$2 million. Some facilities will be extended to a general wellness clinic as there is no women's wellness clinic in Bulawayo," Smithwick said.
He said the centre would have specialist doctors, a retail pharmacy, canteen and a coffee shop and theatre to inspect, for example, cervical cancer on women.
"We are receiving donations from well-wishers, and so many of them such as Higher Life Foundation, an American doctor, GR Goddard company and others have come in. We will have an extension of the dialysis system as well as an eye clinic, dentist dormitory and a big car park."
Smithwick said the project was expected to be completed by year end.
"Other companies that are donating include Davis Granite, PPC, Colbro and smaller suppliers within the Bulawayo community," he added.
Follow us on Twitter @NewsDayZimbabwe
Related Topics