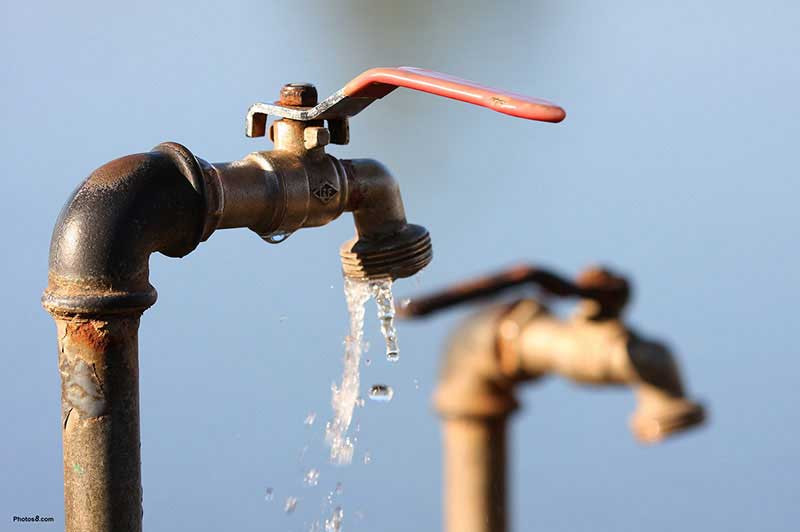 OPPOSITION councillors in Bulawayo are rallying residents to stage more protests over poor service delivery, saying this is the only way to register concern over the way Local Government minister July Moyo is meddling in council affairs.
Bulawayo residents took to the streets last week protesting poor service delivery against ever increasing bills and tariffs, especially water bills.
The MDC-T-led Bulawayo City Council has admitted estimating water bills citing manpower resource and manpower shortages.
Eight Citizens Coalition for Change (CCC) councillors issued a statement supporting the protest by the city residents.
The councillors include Edwin Ndlovu (ward 8), Donaldson Mabuto (Ward 9), Lillian Mlilo (Ward 12), Concillia Mlalazi (Ward 18) Ward 19 Christopher Dube (Ward 19), Earnest Rafemoyo (ward 20), Ward 21 Tinevimbo Maposa Ward 21) and Mpumelelo Moyo (Ward 29).
"We hope that the residents will organise another demonstration to help take the other issues to the central government," the councillors said.
"We would like to join such demonstrations in future and not just to express our solidarity, but our shared dismay at the situation.
"As CCC councillors, we have the people at heart and we continue working closely with our communities infusing the vision of our champion-in-chief Advocate Nelson Chamisa of smart infrastructure and making the people's lives better in the City of Bulawayo amongst other cities and towns in our country."
According to the city fathers, the Local Government ministry has been frustrating their work through meddling and interference in council affairs.
They cited a case where the Local Government minister allegedly blocked the council from purchasing excavators and graders to fix the city's poor road network.
Moyo instead directed the council to purchase inflated fire tenders from Belarus under controversial circumstances.
Moyo ordered that devolution funds earmarked for municipalities across the country be diverted towards the procurement of fire fighting vehicles from Belarus at allegedly inflated prices.
"The government also fails to pay contractors who eventually desert the site under Emergency road rehabilitation Programme (ERRP) and the council is then blamed for failing to utilise the grant allocated to it yet it is the central government which neglects to pay contractors in time," the councillors said.
"It is also unfortunate that as councillors we passed recently a very clear resolution as per the law that the City of Bulawayo should have 35 wards instead of 29, this could have helped the city to have more representation in their immediate place of stay and problems being timeously attended to but the Zimbabwe Electoral Commission working in cahoots with minister of Local government unconstitutionally vetoed our resolution."
They added: "We as the CCC councillors have always stated and remain firmly committed to the belief that CCC is the better alternative to the current government.
"We exist to resolve the governance and service delivery problems that exist within our midst that were precipitated and are perpetuated by various factors, chiefly central government corruption and incompetence."
Related Topics