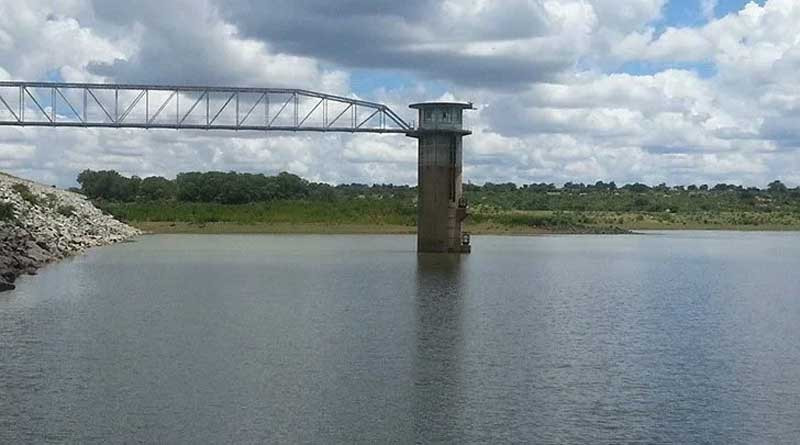 BULAWAYO's water woes are set to worsen after the local authority decommissioned Umzingwane Dam on Friday due to low water levels.
Residents are already going for days without water after the local authority reintroduced a 72-hour water-shedding regime.
As the crisis continues, city fathers recently set up a board of inquiry into water shortages facing the country's second city.
In a notice on Friday, Bulawayo town clerk Christopher Dube said Umzingwane Dam water levels were critically low at 6,60%.
"The City of Bulawayo would like to advise residents, stakeholders and members of the public that Umzingwane Dam is being decommissioned on Friday September 9 due to low water levels. This will result in five out of six dams remaining operational," Dube said.
"The supply dams as at September 8 were Insiza Mayfair at 69,47%, Inyankuni at 44,97%, Lower Ncema at 46,83% Umzingwane at 6,60% Upper Ncema at 7,64% and Mtshabezi at 70,71%."
Bulawayo's daily water demand stands at 155 megalitres, but the local authority has been pumping way below 120 megalitres.
"As a result of the gap between demand and supply, the city has been on a water-shedding regime which has been progressively implemented from a 48 hour to a 72-hour schedule," Dube said.
"Residents are urged to note that the city is grappling with one of the poorest rain seasons experienced as at the end of April which resulted in low global storage in three out of six council dams."
Recently, some councillors said they suspected the water shortages were a result of sabotage by council management and central government.
Councillor Donaldson Mabuto said the city was in a serious water crisis.
Indications are that a report had previously been submitted to central government and a number of promises made, but none of them fulfilled.
The councillors suggested that the water crisis committee should be resuscitated.
The Bulawayo City Council is yet to decide whether to use the Khami water for drinking or for other purposes.
Any mention of use of Khami Dam water invites emotions from city residents following previous claims by politicians that the dam contained dead bodies of Gukurahundi victims.
Khami was the first supply dam to be built for the city in 1927 and was decommissioned in 1988 after the water became polluted with sewage waste.
Follow Silas on Twitter @silasnkala
Related Topics